Well, the weather man is saying that it will be another hot one today...oh boy... Car with black interior + no air conditioner + heat advisory "hotness" = FREE SAUNA! Come along all my buddies ;) No need to complain about it. I am blessed that the car is still under warranty and the dealership is supposed to check on it for me for free :) God is good!
Thinking of the hot temperatures took me straight back to the beach, well, in my mind at least! I was so excited to take these pics while we were there, but non of them had actually made it into a scrapbook yet! Thanks to Candace's Fun on Friday Challenge over at
Christian Paper Crafts
, this first one finally is!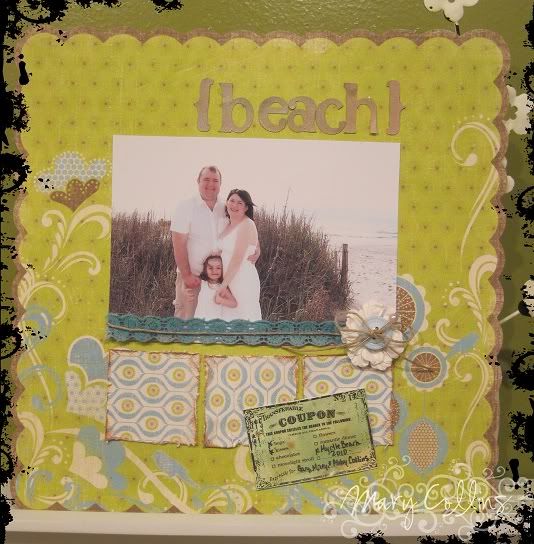 The paper is appropriately titled Abbey Road, although we don't use an "e" in Abby, I just had to get it! Just about everything that sat still got some love from the Glimmer Mist Bottles, and since I totally despise journaling, a tattered angels calling card is all I needed! This lovely sketch is an adaptation of the challenge over at
Scrabooking Supplies R Us
. What is the adaptation? No journaling block is found on mine, of course! LOL
Hope this Friday is the beginning to a wonderful weekend!

God Bless You,