Even though today is a work day for me, I am so excited that it's my birthday! See, I don't look at it as a year of getting older, but another year of blessings!! I am also so thankful that it is Memorial Day which means we are able to live in a free nation thanks to the brave men and women who have given their lives for our country.
Today is color Monday
over at
Christian Paper Crafts
and
Jen has a sweet color combo lined up for you that is so appropriate for the holiday! Here is my creation: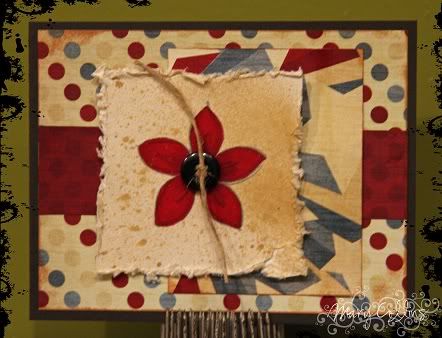 I used cardstock
from
PTI
and We Are Memory Keepers: Old Glory, the old SU Delight in Life stamp set, Momento London Fog Ink, Tim Holtz Distress Ink, Button, and jute! I loved using my copics to color the little flower and make it have a little POP before spraying it with some tattered angels! You've gotta love it when your husband says, "Even though you spilled something on it, I kinda like it that way - looks like it was meant to happen"! *roll eyes* The wonderful sketch is from the
Sketch Girl
site, sketch #19 (SG19)!
I hope you have a wonderful Holiday
full of family and fun! I have to go ahead and tell you that I rec'd some wonderful Copics from hubby and Abby while we were on vacation - almost at 100 different Copic colors here in the Collins house :o)
Oh, and here is a little pic from last week: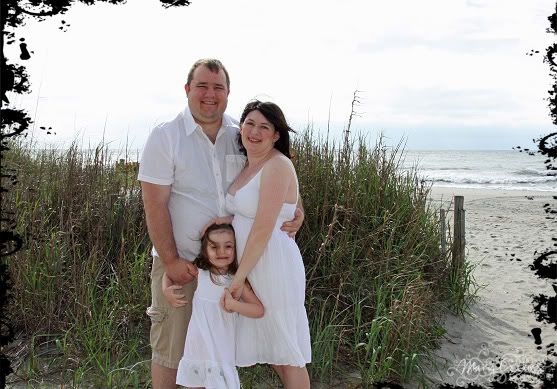 God Bless You,