Okay, so the only thing I have to share with you Halloween today is my little cutie in her "cuck" (duck) outfit! Is she not the cutest little Daisy Duck you ever did see? We think so too!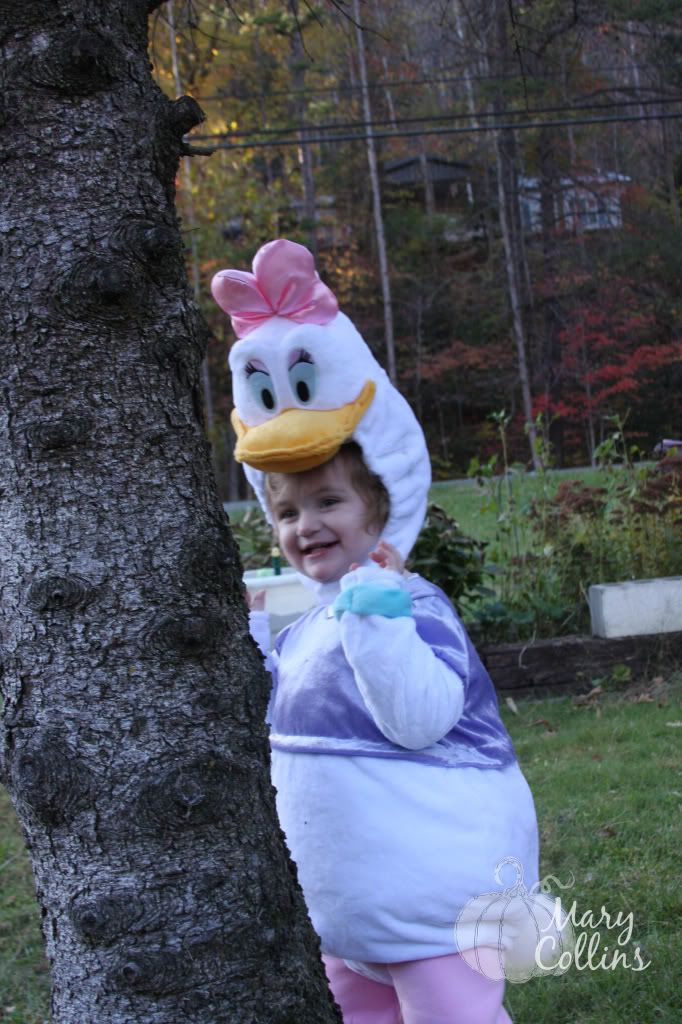 Although it is still Fall, i will tell you, I am getting into the Christmas spirit. If it weren't for the lack of time, I would put all of my Christmas decorations up this weekend! Why, I have already pulled out the Smokey Mountain Christmas CD and have it playing as we speak! The tags I am showing you today are what I am making to go on all of my packages this year. Have you looked at the prices Wal-Mart has on the ones that are anything more than the standard to/from? They are getting outragoues along with everything else! The majority of these tags will be shipped out tomorrow for a tag swap that I joined. There is non traditional Christmas colors, Winter Colors, and Traditional Christmas colors. oops, just sitting here I realized that I have failed to remember to stamp the to and from on the back...must do that before mailing! If you were a part of this swap, I truly do hop that you enjoy these tags as this will be the last swap I will be participating in at that particular site for a while unless something changes. I am in school and working on some other projects at the moment...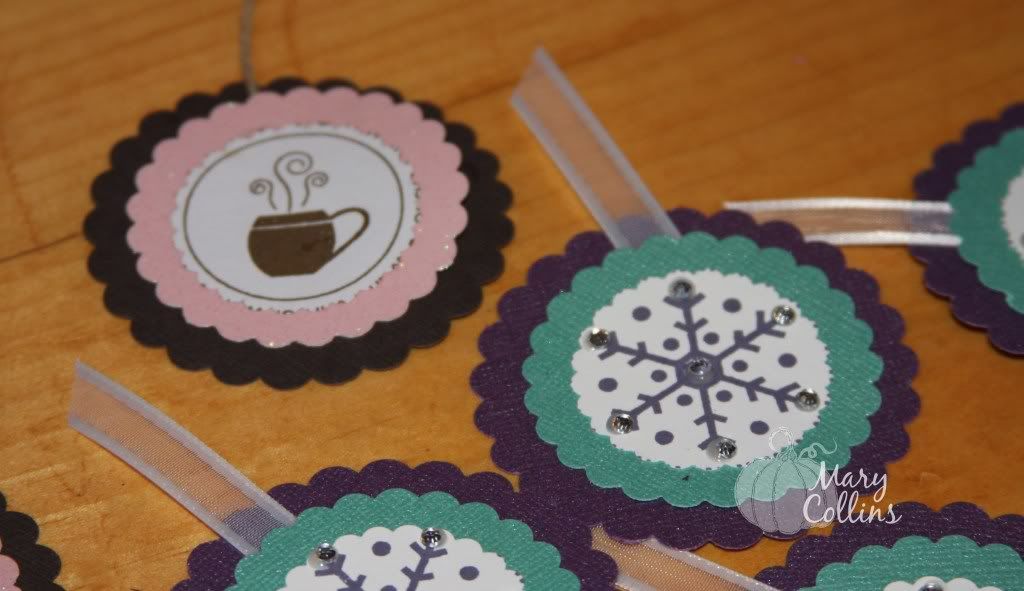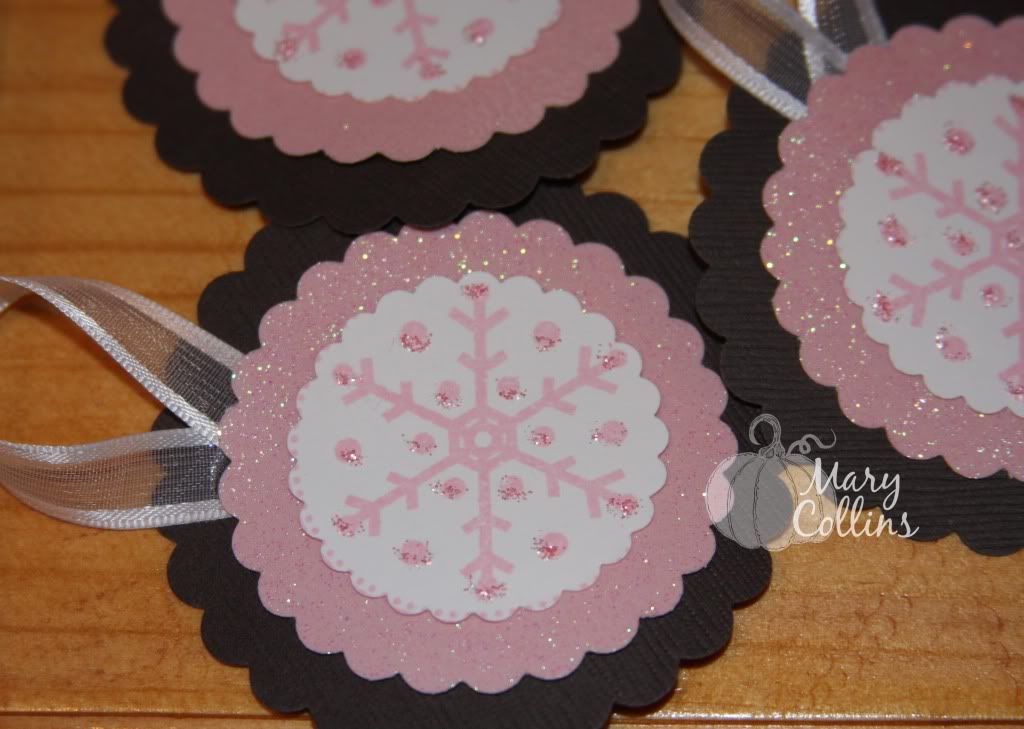 The next thing I have to share is a little Home Sweet Home card I made! I loved putting this together, because it was all scraps! The little white circle at top is to add a monogramed initial of the recipient!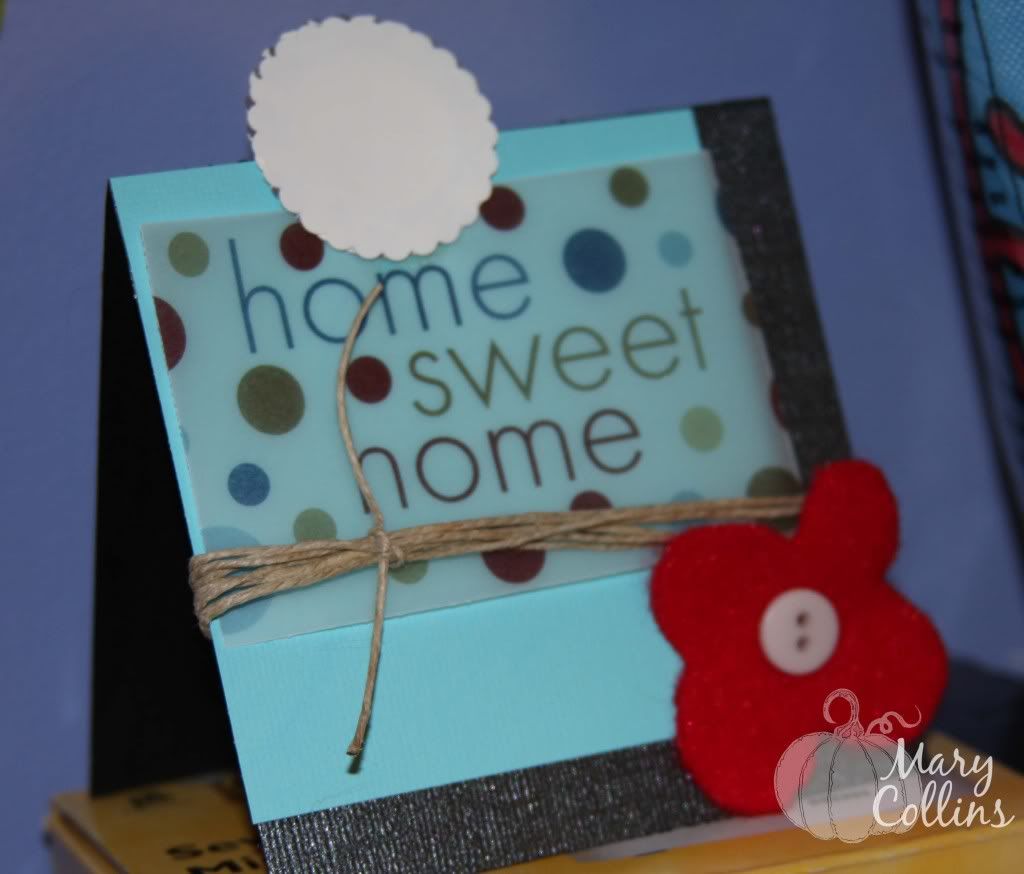 This little snowflake card didn't turn out quite the way I wanted it too, but I added it just to show that we all make flubs! I do love the snowflake, but the trimming around it aggervates me! I also think I went overboard with the bling! Oopsie!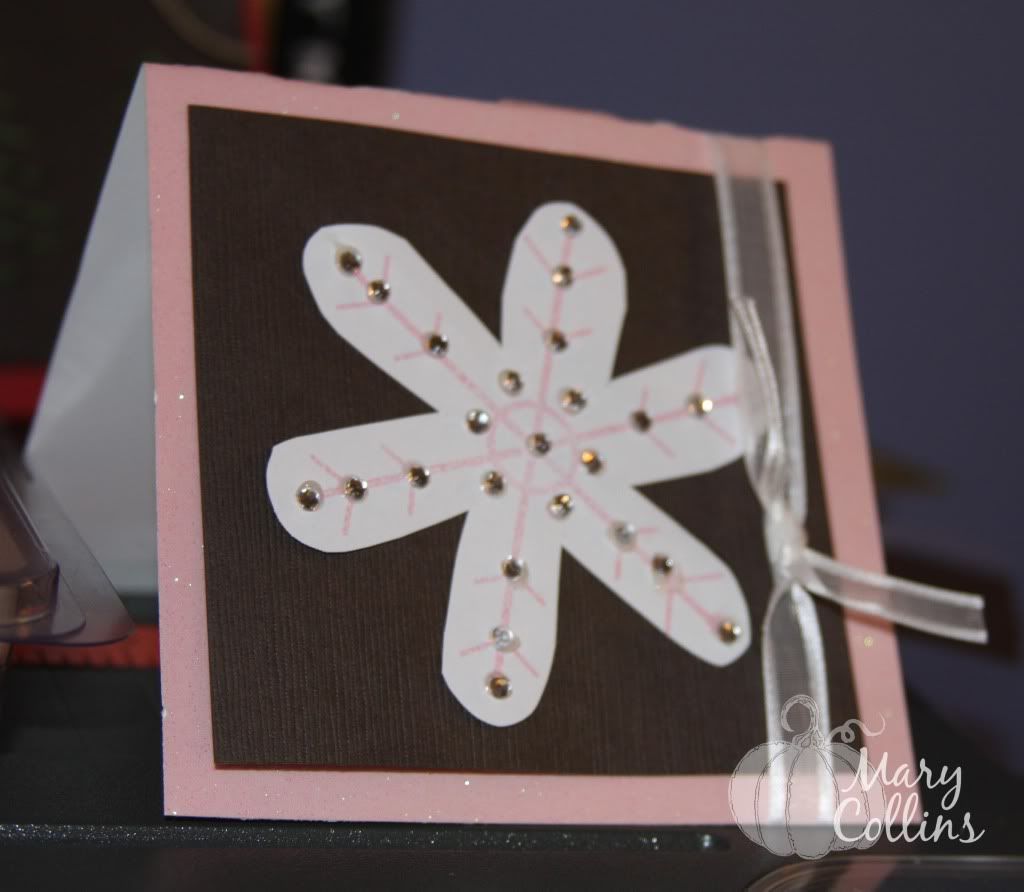 The monogram card is one of those that really is prettier in person than I could capture on photo! The background is embossed with the new argyle folder from Cuttlebug and the stamp of the monogram is from Autumn Leaves and colored in with a copic marker!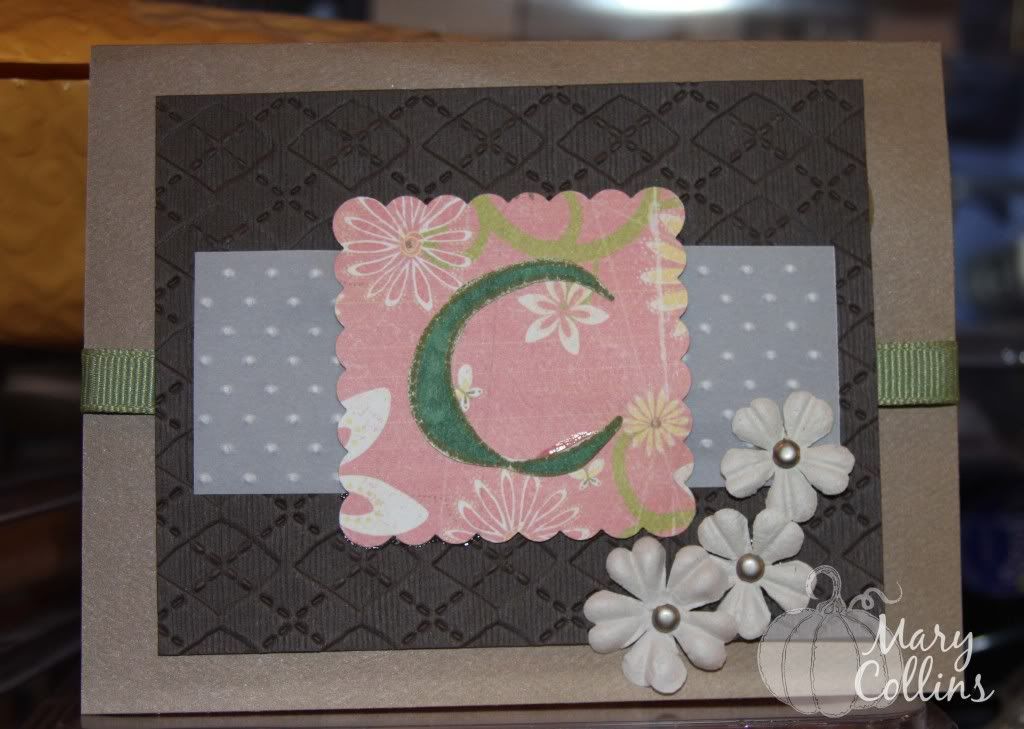 We are treating tonight again! Happy Treating to all!