Well, the Dr's office never did return my call today, so I will go with the old addage that no news is good news!
I am absolutely loving this fall weather that we are enjoying here in the mountains. I think we are going to make a run to the LSS tomorrow before the gospel singing that the church is hosting. Which by the way, I made a dozen Brownie Treats with Cream Cheese frosting and a dozen white chocolate pretzel confections for! :)
Today I have a card that I made for yet another swap to share with you! This is my Fall card!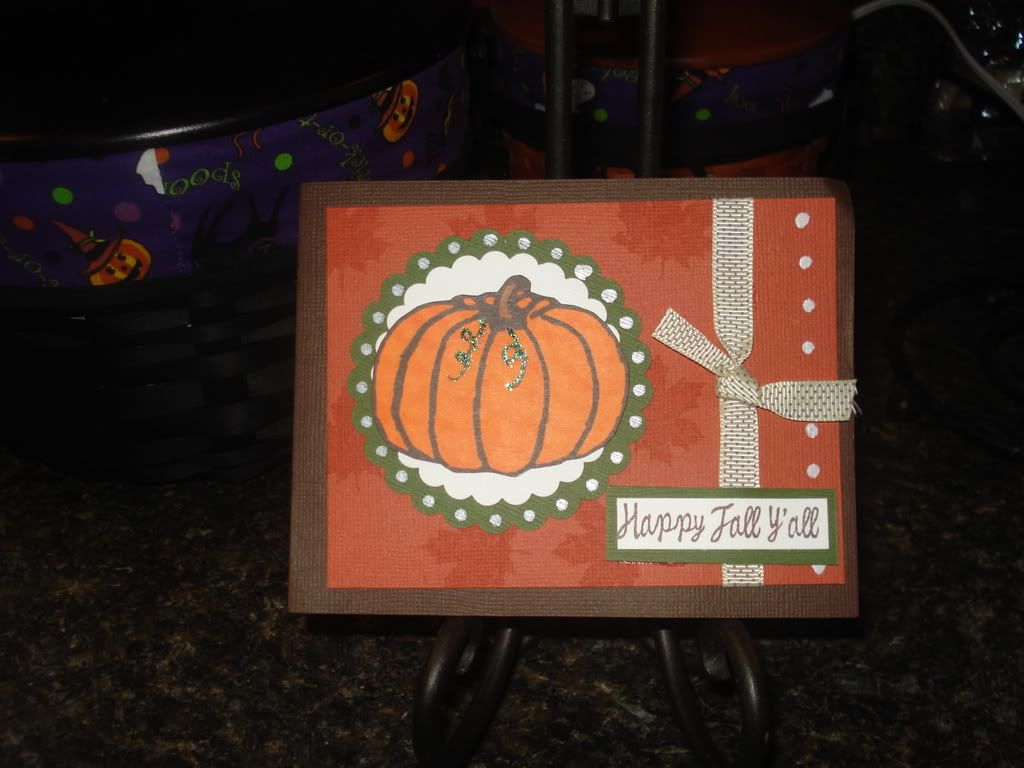 Materials Used: Brown Cardstock, rustic red Cardstock, Olive Cardstock, American Crafts Ribbon, Happy Fall Y'all Stamp Set from Tree House Stamps, Inks by Close to my Heart, Green Stickles, Copic Markers