Good evening! I know I have been MIA for a couple of days, but here are my excuses: I worked three days in a row at the hospital and have been working on a big project that I will share with you tomorrow!!
With no further a due, here are my cards for today.
The first is in response to a challenge issued by Lauren Meader aka MyTime. Lauren's sketch can be found at
http://laurenm.blogs.splitcoaststampers.com/
. I wanted to make something with colors different than your typical Christmas and Winter colors. I think the pastels worked out rather nicely. However, I wish that I would have embossed the base of the card to begin with. The stamp set used here is Snow Much Fun by SU with miscellaneous papers that I found in the scrapbook room and it is all colored in by my Copics. The bling is by Heidi Swapp and the ribbon is from Wal-Mart.

My next card is in response to Beate'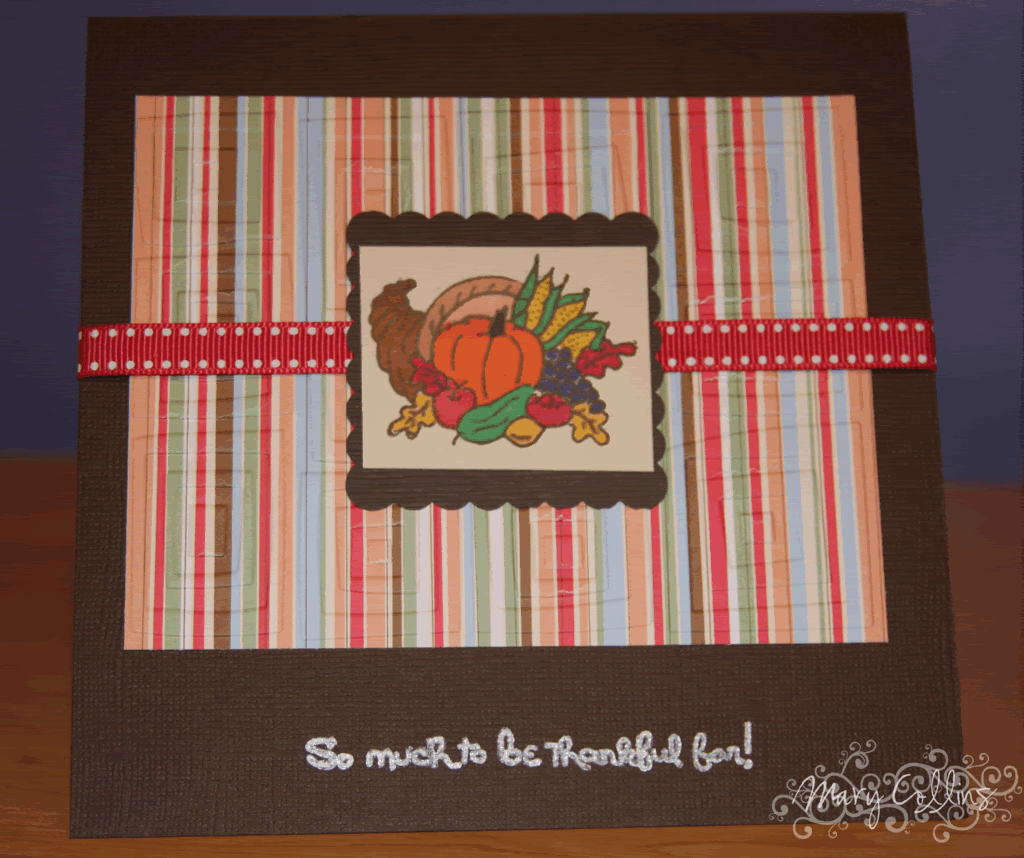 s challenge. I believe most people post their cards under the Splitcoaststampers gallery, but I am unsure if I will publish mine there or not… This card is made with a brown card base, some Making Memories paper for the background, ribbon from America Crafts, and a stamp set from Gina K that although I could not do without when it was released, I just used it for the first time today! Beate's challenge can be found at


Today is my first attempt at making cards for challenges and sharing them with everyone afterward. I really enjoyed it and look forward to

more!