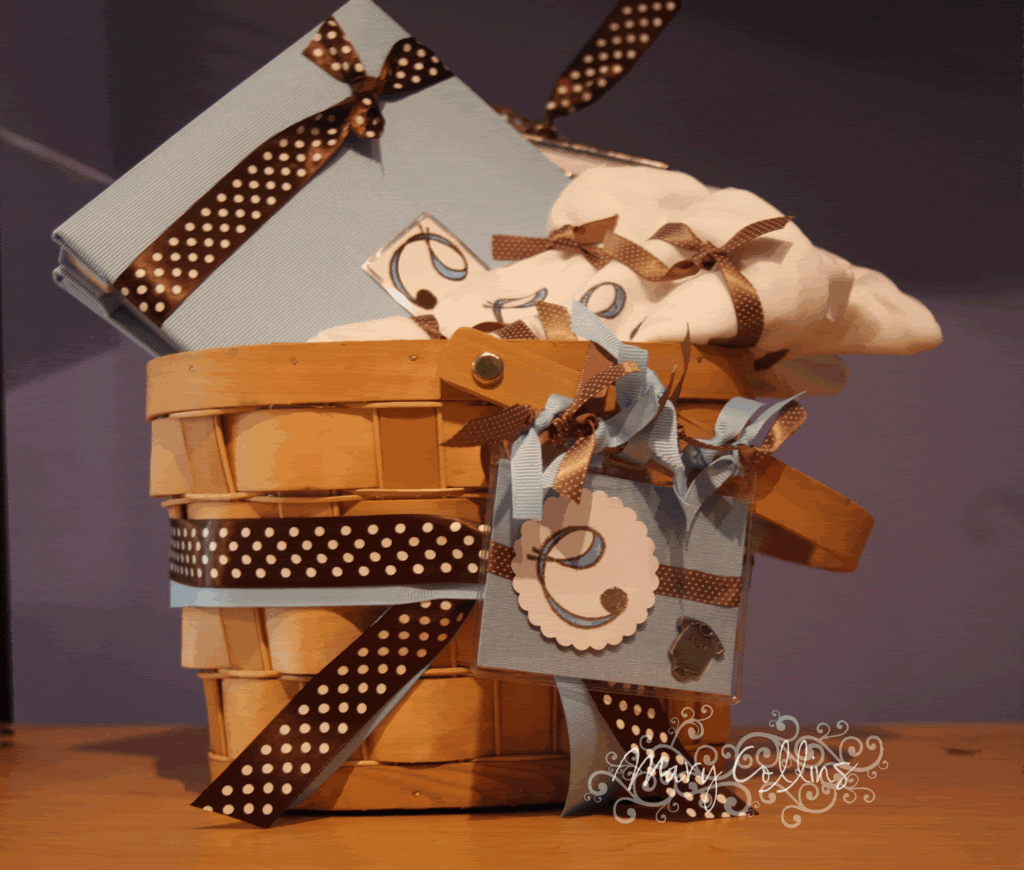 Here is my project that has been occupying a lot of my time lately. I wish I would have taken individual pictures of each of the items, but I didn't.
Anyways, included are three onsies with an "e" stamped on each for baby Ethan, a clipboard painted blue with brown dots and brown dotted ribbon that is holding 12 6x6blank calender pages for baby Ethan's mom to write his milestones on, and a 6x6 album for the completed pages, monogramed as well.
This gift was so fun to make. I stamped on the onsies with Staz-On for permanentness.