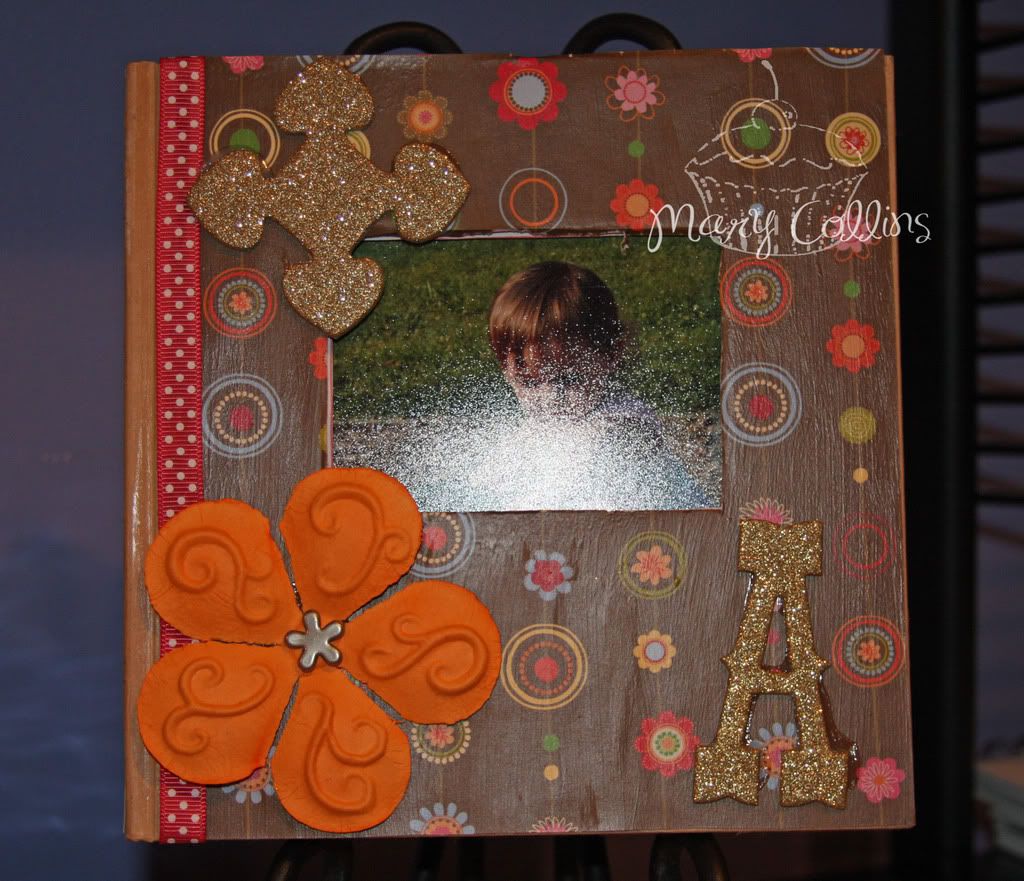 Just a quick post to share another Christmas gift! I know the photo glared horrible on here, but it will have to do for now... The actual

album

does not have the glare, just the photograph for here :)
This is a chipboard album by making memories similar to the new trend of "Piggy Tales" albums... Needless to say, after this experience, I do not plan on doing a piggy tales album soon... I will have to post pictures of the inside later to show you what I mean!!
(Making Memories Chipboard Album, K & Co glitter
chipboard alphabet and accessories, misc All American
Crafts ribbon, Large

Prima

flower, Flower Brad by Making
Memories,

Pepers

by K & Co.)