Happy Blogging from the Great Smokey Mountains! We are having a blast, but missing Gary dearly (he had to stay home and work). Abby has had a ball in the jacuzzi that's in the room and the fire place is so peaceful! I worked at the hospital today until a little after 3 and I am ready to fall over now...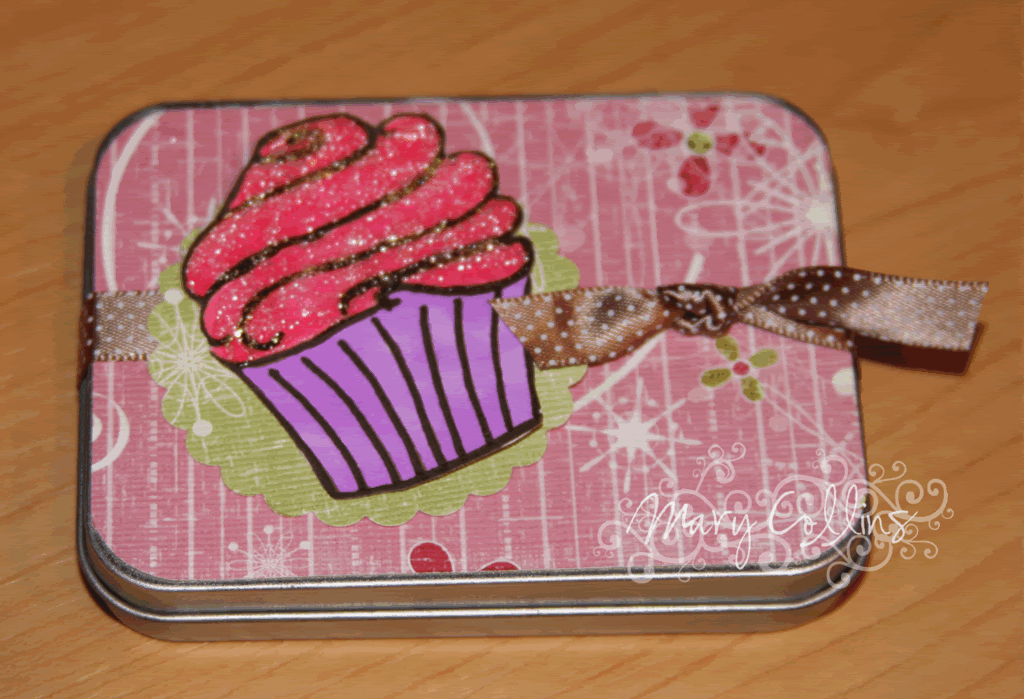 However, here is a little something I had taken a picture of a while back but not shared. Last month was Gary's boss' birthday and the office purchased her a gift card. My contribution...gift card tin! I am really tickled with how it turned out! The cupcake is colored with copics and then I went over the frosting with stickles! How yummy!
Oh, and here is a picture of little miss "lovin' the life" princess from tonight!
HUGS,