Happy World Card Making Day everyone!!
I am so loving this day even though I don't get to spend it at home playing all day, I am spending it with my family! It is one of my few Saturdays off from work and I am loving it! We made a trip to the LSS to retrieve the supplies to work on some of the upcoming swaps that I have joined. And if you haven't tried them yet, I sooo recommed the new scissors by Tim Holtz.... better than CutterBees! Seriously, y'all should try 'em!
First off, a while back I was asked to make a Library Card for the first time.... Say What... That's what I was thinking too!! Here is what I came up with and THANKFULLY it was correct!! I didn't think it was too bad for a first attempt! There is a tag inside the library card for journaling!!
(Materials Used: Blue and Green cardstock, American Crafts Ribbon (light blue with white stars), anmial crackers paper, and Making Memories metal embellishment)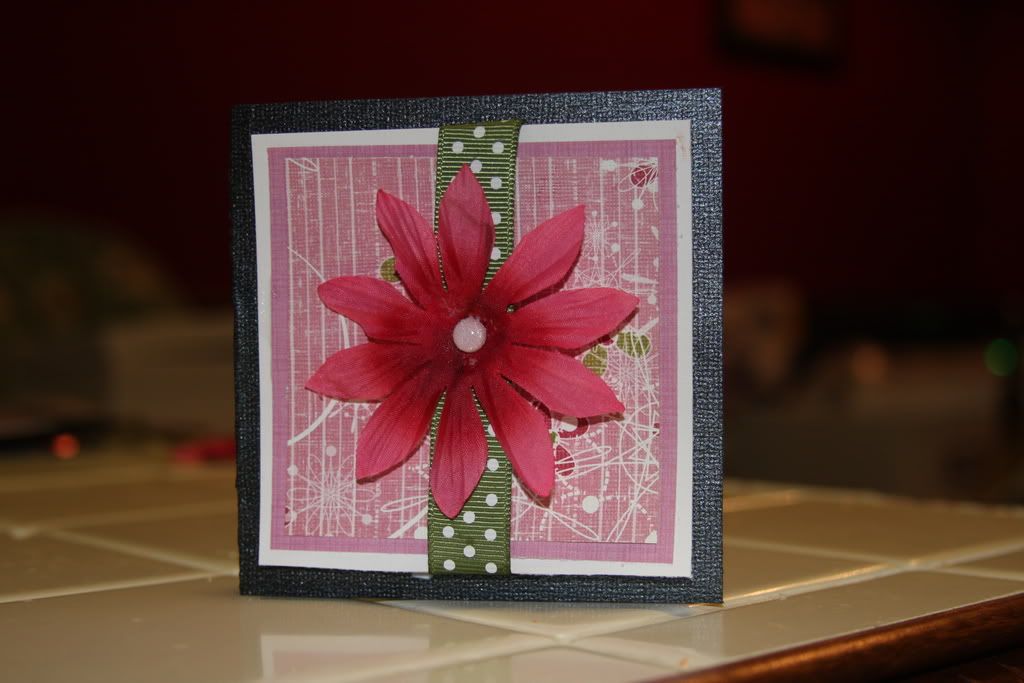 Now, for my card for world card making day! I had wanted to finish the layout or sample card for the October Card Swap I am in, but - I goofed and ended up making this out of scraps!