Can you believe the weekend is almost here? I am so excited because I don't have to work this weekend!!
I hurt my back and have been trying to take it easy today. I find out the results of the x-rays tomorrow *nervous* Please pray!
On with the main event ;) Today I have a couple of things that I want to share with you...
First is a tag I made for a swap that I joined on an MSN group. It is a tags of the month swap and my month is February... Without further adue - enter February (my baby's birthday month!!)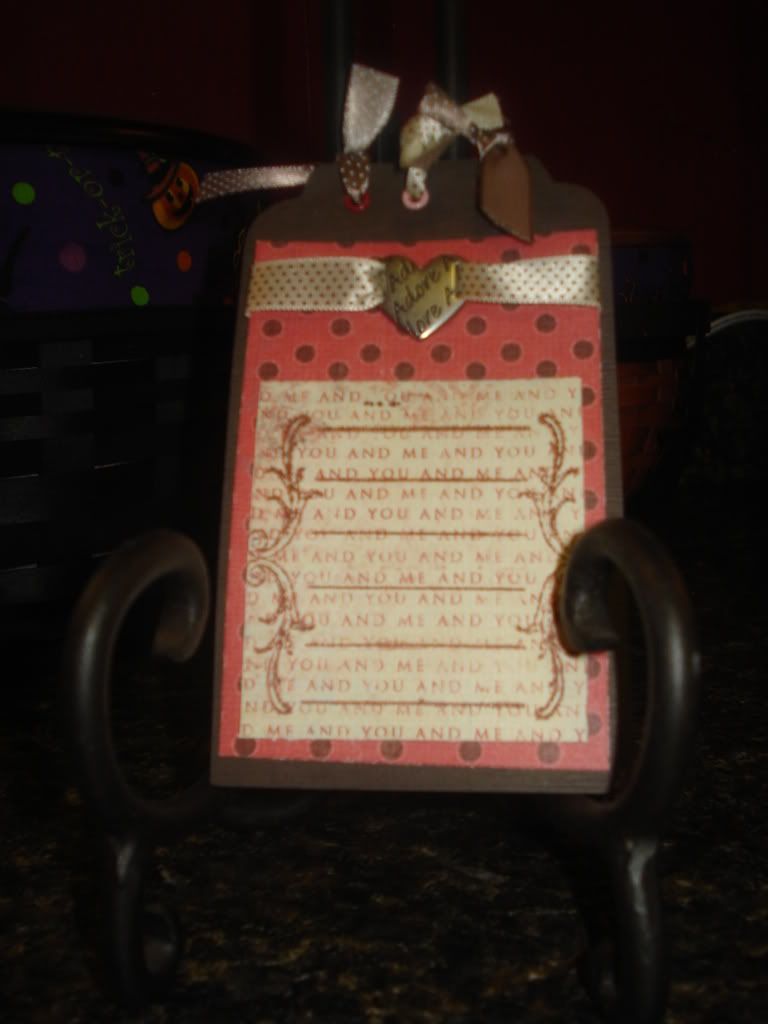 Materials: Brown cardstock, My Minds Eye Valentine Papers, American Crafts Assorted Ribbons, Assorted Brads, Ink by CTMH @ http://www.closetomyheart.com/ , journaling stamp by basic grey, and miscellaneous heart ribbon holder.
I hope you like it!
Next up is a page that I made at crop night the last time I got to go! This page was inspired by my adorable little Abby's picture in front of the pumpkins at DollyWood! I thought I wanted to make this page out of a total different paper until I saw this one!! I wish I knew the manufacturer of the paper, but I cannot remember!
Most items used on this page were from my mind's eye, the pumpkin stickers were some in the bottom of a pile I'd had forever ;) and the PUNKIN was cut using the new Cricut Storybook cartridge.