Abby is still asleep, but I wanted to get up and blog real quick like before we have to get up and start getting ready to leave. We are going to spend the day in DollyWood today!!
I forgot to mention that last night we stopped by the Scrapbook Superstore!! I loaded up on some new Copics. All of the copics I already own have been the sketch - now the scrapbook superstore only carries the ciao. I bought some to try anyways. Other than that, only bought 2 sheets of paper and a small paper of bling for a card I am planning to make tomorrow! I was really hoping they would have had Christmas as the big display, but they didn't.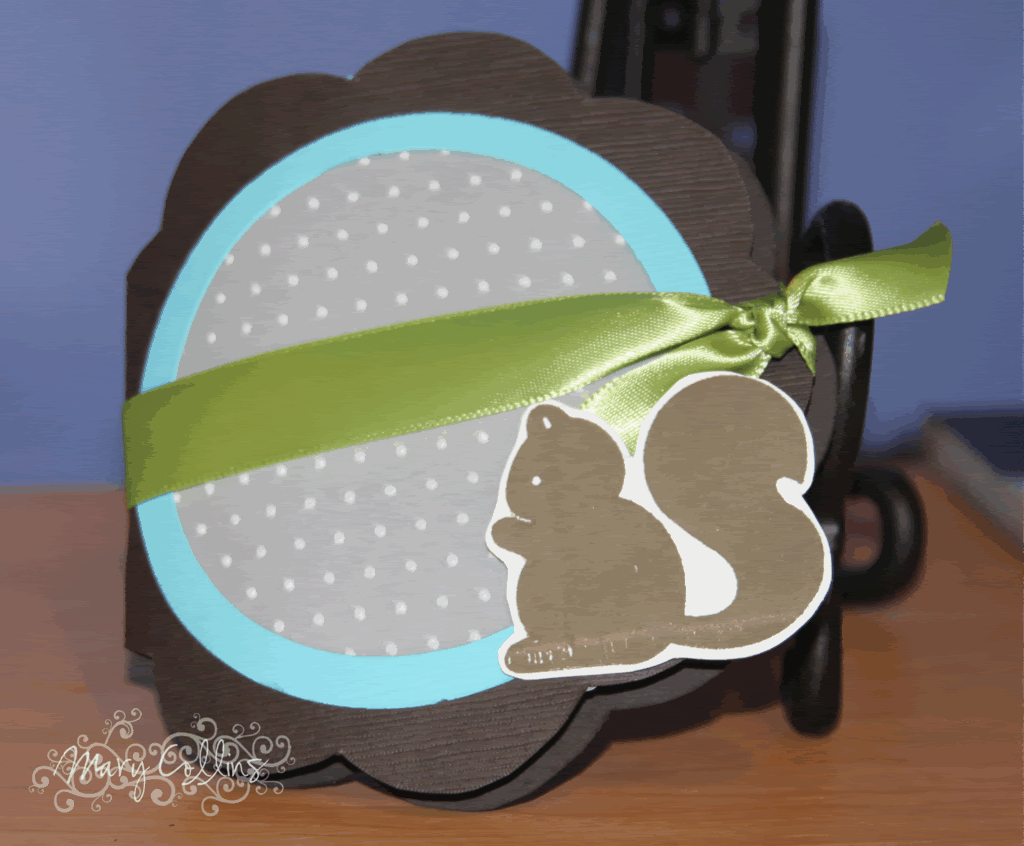 When I was trying to figure out what to share with you today since I am not home to make something new, I stumbled across this. It's the birthday card I ended up making for my dad. I cut the circles on the card out with my coluzzlue, all except the scalloped one. I made the scalloped circle on the cricut and used it as a template to cut the card! The inner circle of Velum is also embossed. I am super tickled with it mostly because I was thinking that I would never get his card made, but also because I have been wanting to make a circle card for so long and had never gotten around to it!
(Misc. brown and blue cardstock, stamped image from
Ribbon from Wal-Mart, Vellum, Cuttlebug Swiss Dots