Wouldn't that be a great concept? I cannot complain though. I had an awesome answer to prayer a couple of Monday's ago when the Dr's office called and told me there was no need for me to even show up at my appointment to have them see me! They did not see a reason that I needed to be there based on the review of my lab work – Praise the Lord! Today's project however is a Mini Album for the August Challenge of the Month over at Christian Paper Crafts. Since I am really not into making small cards, because I find that I do not use them, I wanted to go the scrapbook route of this challenge. Also, I needed to be getting ahead on some upcoming holidays since I am in school, and what better way than to play along and get things accomplished! Double the fun! This mini album is for my dear friend Kara. It is of the vacation that she, her husband, and their little girl took this summer. I was able to get hold of some of her pictures without her knowing and plan to surprise her for her birthday with this. Unless she accidently stumbles upon my blog and sees today (-I really don't think that will happen though)! If so *waves – hi Kara*!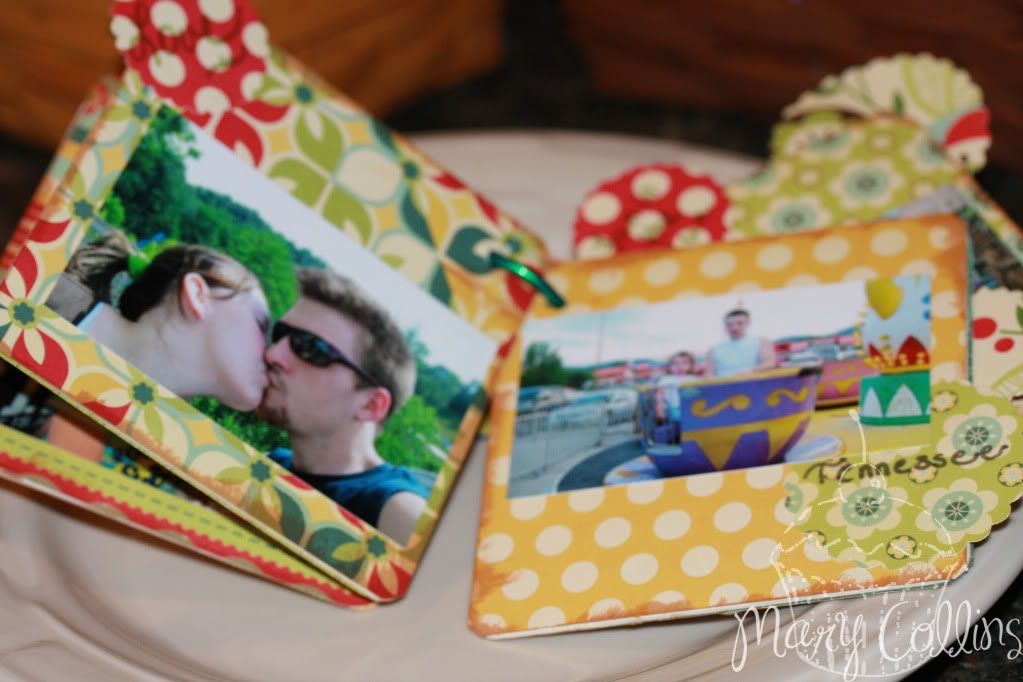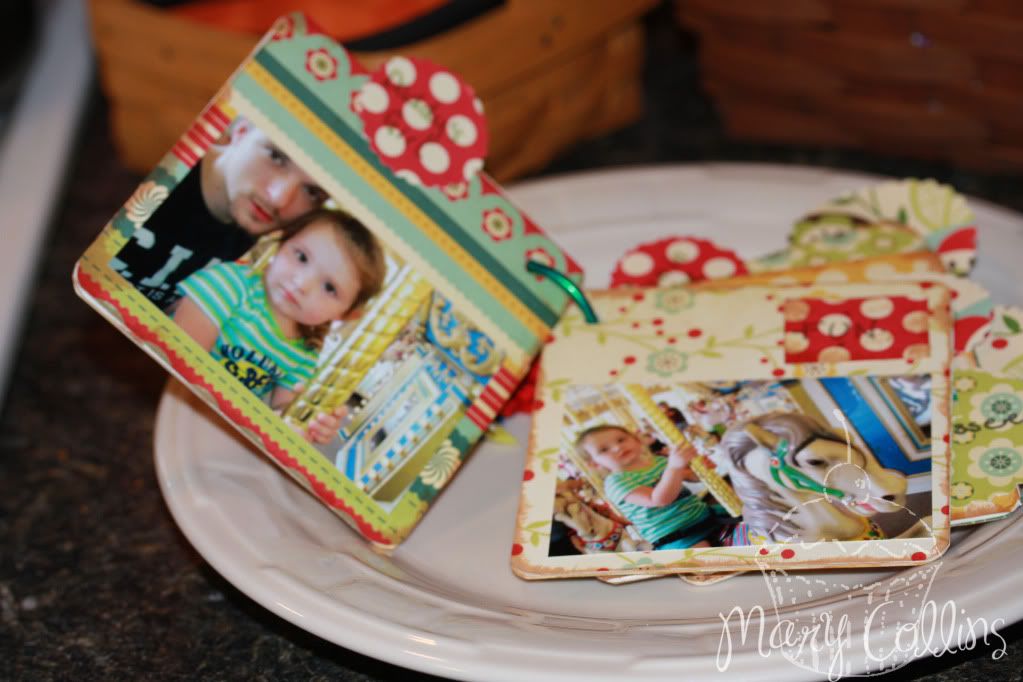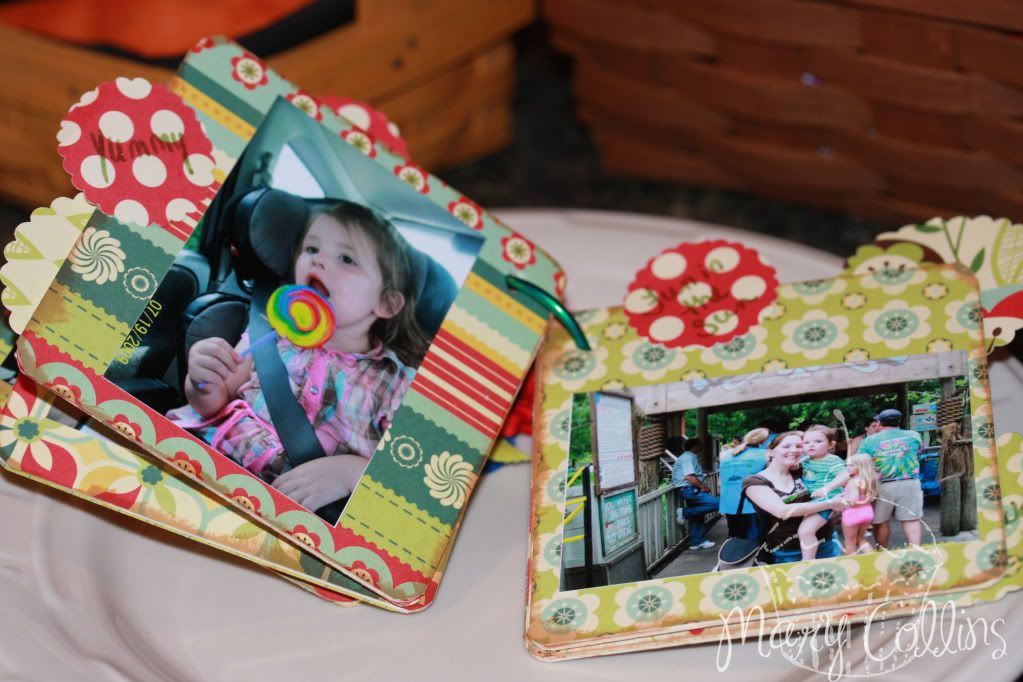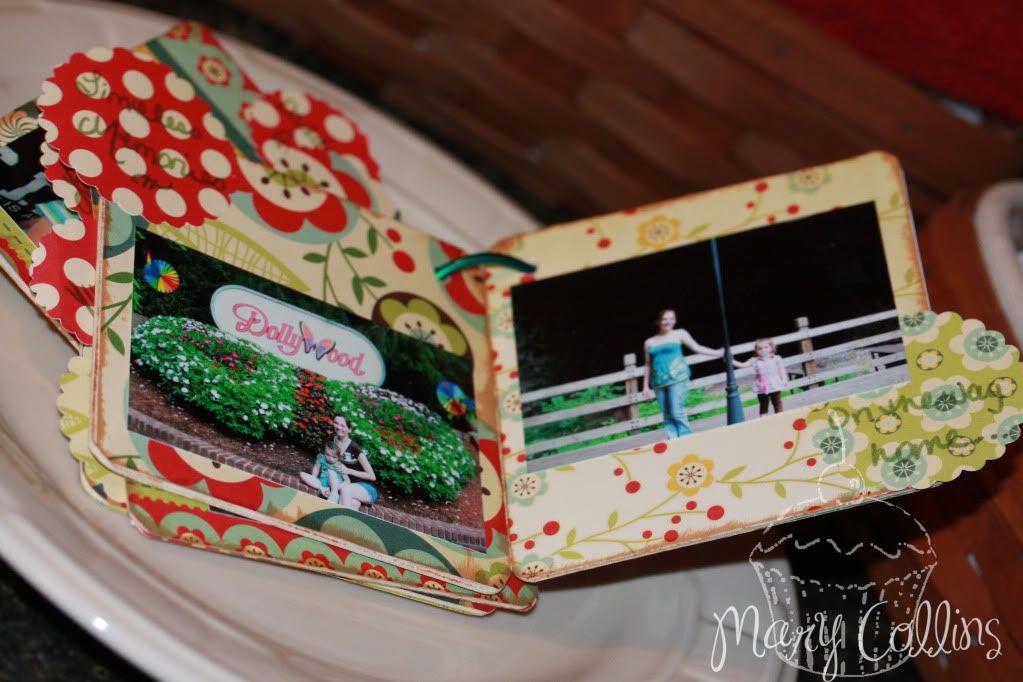 Papers are Cosmo Cricket from the Early Bird line – still some left at His Princess Scrapbook Kits if you are interested. Mini album and ring also from His Princess Scrapbook Kits. Other items used in the album are just little somethings I found lying around the scrapbook area!
I hope that you have a wonderful day! I have my Diabetes Support Group to teach tonight – so it will be a L-O-N-G day for me!
God Bless You,