Hi everyone!! Almost Friday - can you feel it coming? I'm still cranking out pages for the lake scrapbook - it's coming along nicely! My hope is that through creating this scrapbook and showing the creativity the Lord has blessed me with, along with the wonderful ways the Lord has blessed us, that we are letting our lights shine through to family who is lost. I titled today thankful Thursday, because I am thankful. Thankful I have a God who is still in the saving and healing business after all this time!
Just as early this week, Cosmo Cricket Early Bird is my paper of choice from
His Princess Scrapbook Kits
along with a little bit of
PTI
Ocean Tides. The stamped image and sentiment are from
PTI
also (Love Song), and the ink is Pure Poppy!!
Meet Abby and her Granny! We are out on the boat with the lovely lake as our background!!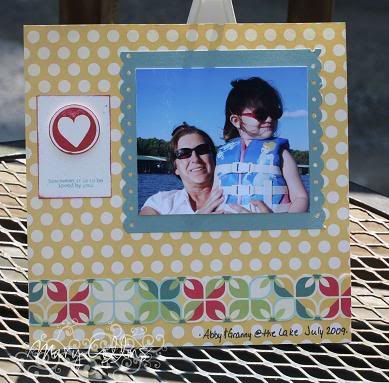 God Bless You,