Often when you see about gifts for teachers, they include the following elements: Apples, Black, Green, White, Yellow, and a child's handwriting for the font. However, I wanted to do something a little different since we are making gifts for different teachers. Since Abby is not in school, her teachers are Sunday School teachers. For the next couple of weeks, join me here as we go on a journey for Sunday School teacher gifts we can make and give while having fun, making others smile, and without spending a fortune!
First up is a card. I wonder how long it has been since your Sunday School teacher got a card thanking them for what they do? They are very special teachers you know, no monetary pay, but happily waiting on their Heavenly reward. I know many of them pour so much time into their classes that goes un-noticed by those who have never taught Sunday School.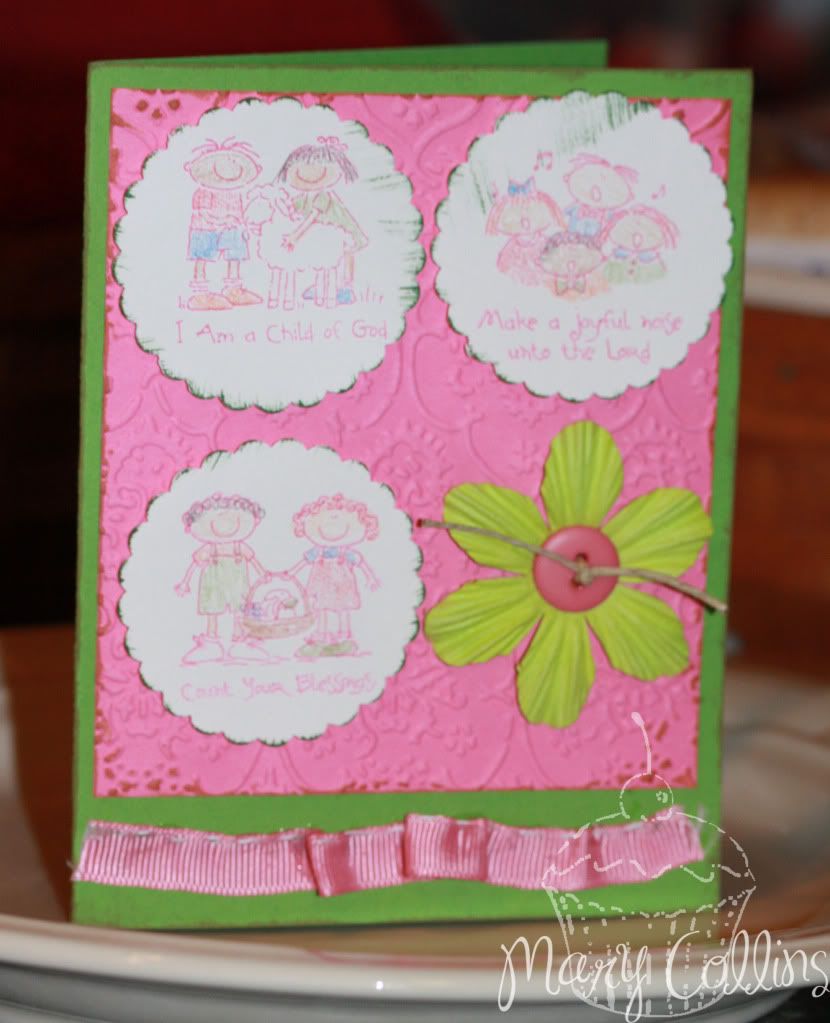 Old Stampin Up (long retired) stamps, and some PTI cardstock. American Crafts for the ribbon and Prima made the flower!! Oh, and it follows the Sweet n Sassy Sweet Spot Sketch SSS17.
God Bless You,