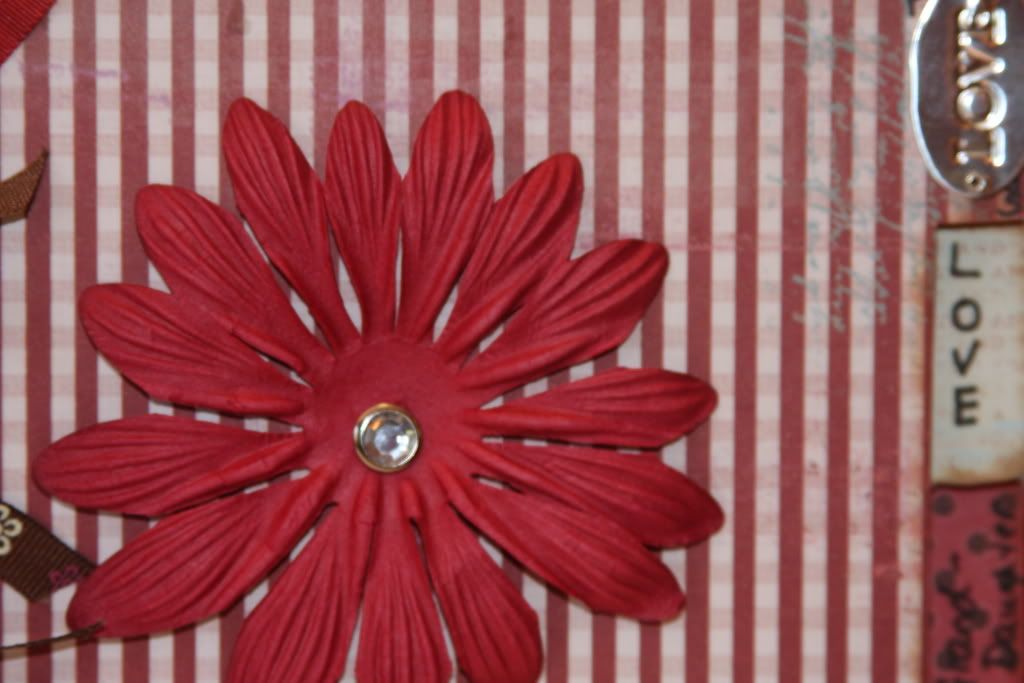 I've been working on Christmas presents. Or should I say Christmas present ideas. I believe Christmas has become so over commercialized that I wanted to take a different approach. Therefore, if I can stick to it, this Christmas Abby and our parents will be about the only ones receiving store bought gifts from us...ABOUT - there will still be some exceptions since this is the first year I am trying this - I don't have enough enfidence in myself, time, or ideas this year...
On with it though...I have decided that I am going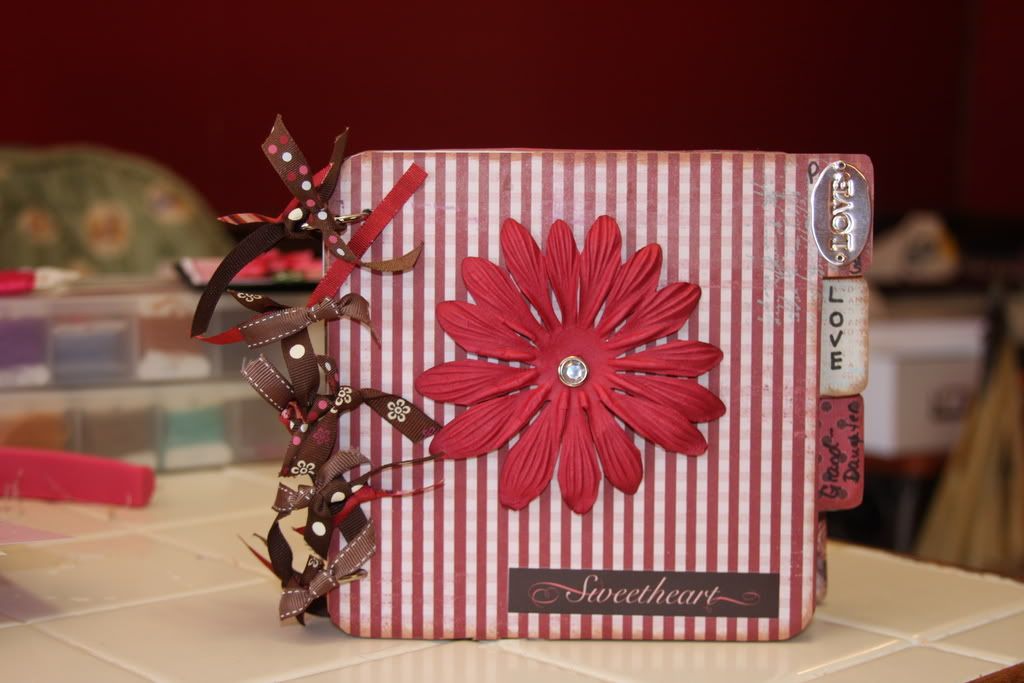 to make some mini scrapbooks or chipboard albums this year for both sets of hubby's grandparents, his mom and dad, and my mom and dad. Okay, that would be 4, but when I started making the first one, hubby decided he liked it and wanted to keep it. Therefore our deal is that I will make 5 and he can chose his favorite for us to keep at the house. I will upload them all as I make the different ones and at the end let you all vote and give some blog candy to the winner. I hope you all like it... I will take the pics around Thanksgiving so they will be recent then add them to the pages.
(Materials used: Chipboard album, Papers by My
Minds Eye, Bazzill Basics Flower, Various Brads,
Assorted Ribbons, Rub-Ons from QVC)