Today I have a couple of little creations to share with you. The Prayer Shawl ministry at church is such a blessing not only to those of us who are creating the shawls, but also to those who are receiving them. Here is another shawl that I created with prayer this week. I am not sure who it will go to, but it is full of prayers.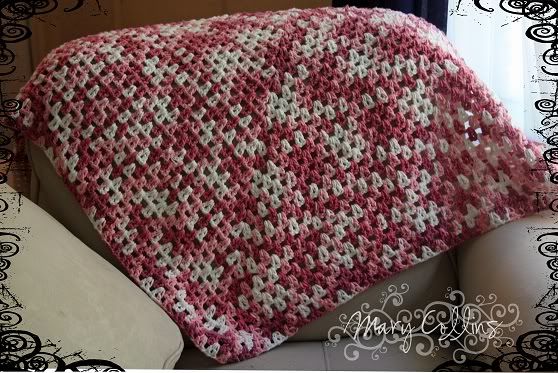 I created it using Peaches and Cream brand yarn. I had never worked with it before and it was oh so easy to use!
Over at
Christian Paper Crafts
, today is both Scripture Saturday and CASE Artist Saturday. For Scripture Saturday, our verse is Psalm 29:11. I decided to make an ATC for my ATC holder that sits on my desk at work. I thought this little verse is a great reminded of what God does for us, especially on days we need reminded the most. "The Lord will give strength unto His people; the Lord will bless Hid people with peace".
The featured artists today for CASE artist Saturday is Rose Miller. You can see Rose's gallery at
CPC
by clicking
here
. The card I decided to CASE today can be seen by clicking
here
.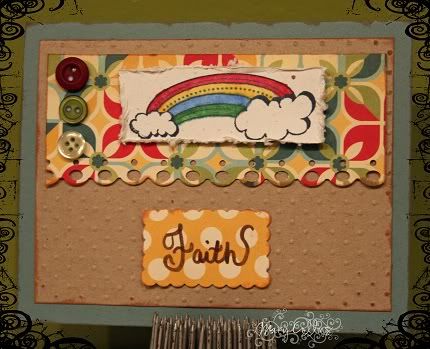 After I started on this card, I realized that I used the same color combo and papers that I did for last weeks CASE that I did!! I guess it just shows that I am in a "Summer time" mood and these colors scream Summer to me and beg to be used!!
Last, but definitely not least is something that I did not get to do as often as I would have liked while in school... Play with the sketch over at 2Sketches4You!! It was such fun to create with them again! :o)
I hope that you have a wonderful weekend and Happy Mother's Day to all of the women out there! My mommy's gift is sitting in my bedroom, begging to be given to her today, but I will *try* to wait until tomorrow ;o)
God Bless You,