I am so happy that it is Finally Friday!! I have been so busy with work this week, I am actually excited about the chance to catch up on some homework :o) Oh, and some housework too LOL!
My first card today is made following the sketch over at Die Cuts R Us' A Crafty Little Place! I love their sketches, they are always such fun to work with!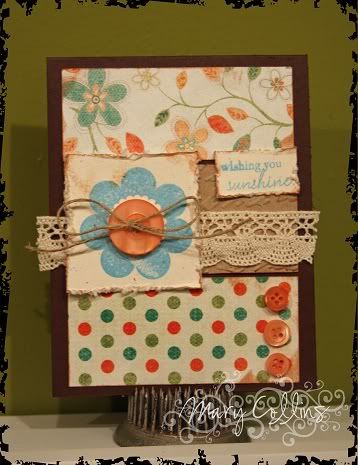 For this, I used PTI carsdtock along with My Mind's Eye Papers. Hawaiian Shores Ink (by PTI), buttons, lace, and jute!
Next up is Fun on Friday over at Christian Paper Crafts! And guess what, we have a guest hostess today so hop on over and check it out! Today's challenge....Anything altered!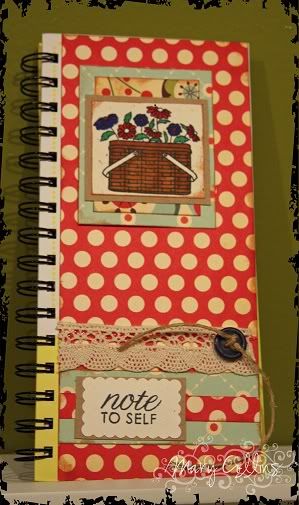 Everyone who knows me knows that one thing I love to do is write! You would think that as much as I do write, my handwriting would be better than it is LOL... I write all the time, making notes, writing lists, etc... Papers are PTI and Cosmo Cricket, I used Copics, PTI Vintage Picnic and Take Note Stamp Sets, and CTMH inks!
This is the first time that I have played along with the SplitCoastStampers sketch challenge. All the stampers over there are so wonderful, it can feel intimidating at times! I don't know why I chose to start with this one though, I have such trouble having anything crooked on purpose :o)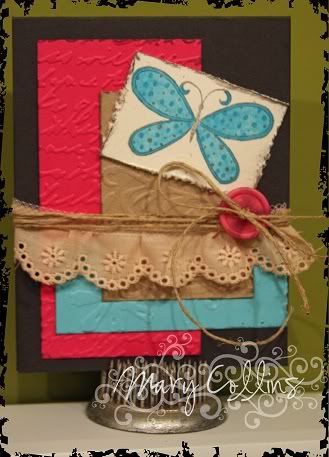 SC280. All papers are PTI, lace was tea stained by me and Abby :o) and the Ippity Butterfly was colored with Copics :o)
Have a great weekend!
God Bless You,