Have you ever heard that song? By Aaron Shust? If not, I totally recommend it. In fact, I am rockin out to it right now (hubby thinks I'm a teenager with music LOL)!
Anyways, here is my card for the CPS challenge this week! I was really excited when I saw this sketch, since I missed the 2 sketches last week! I made this LATE Sunday night after Gary and I failed at playing plumbers on both Saturday and Sunday evening... We are so not the Joe plumber being talked about during the elections....
I used brown cardstock. my minds eye paper, green ink, jute, and of course the heart prints stamp from PTI.... I think I deserve some endorsement from PTI LOL, has it not been the only stamp I have used this month...sure seems like it, doesn't it! Oh, the green paper in the background - that was the ugliest piece of paper you could imagine before I inked over it! I think it worked out good!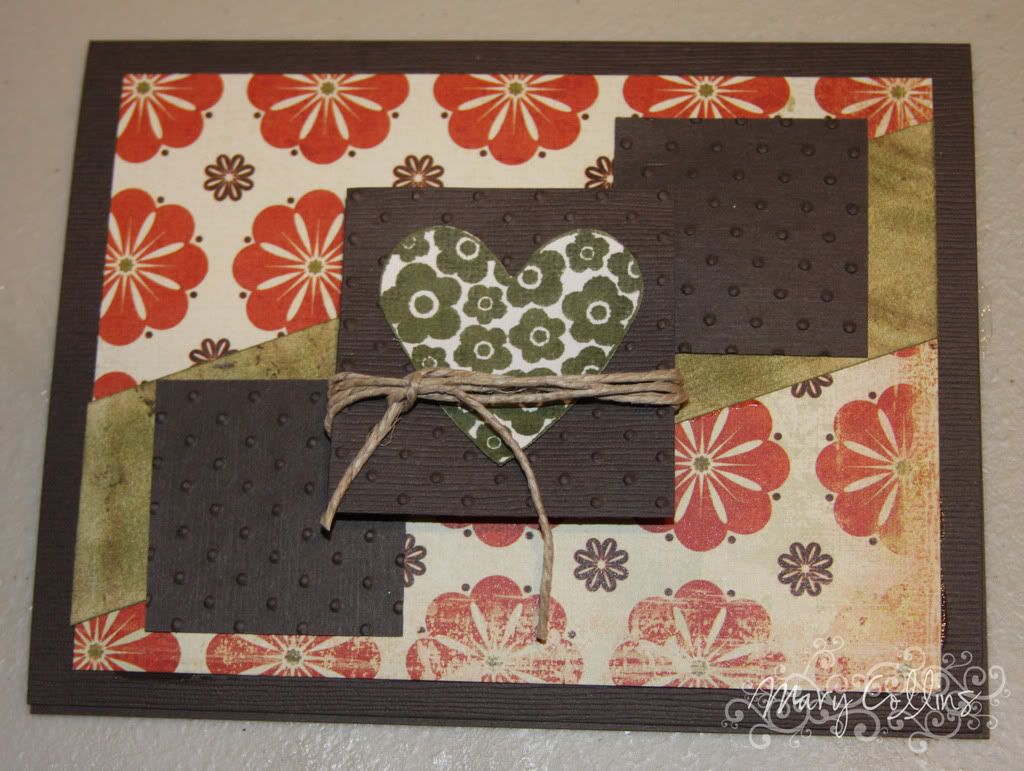 Check out this little beauty at her Elmo's Restaurant! Now this is what makes my life worth smiling! Current trend - when you ask her who her best friend is - MOMMY is the answer and Oh yeah, mommy is cool because she knows the words to ABBA's Dancing Queen (I don't know about cool - maybe old.... but cool works for me)!
God Bless You,
Mary