Hmm... The economy... Everyone is talking about it everywhere and it does have its toll on all of us in one way or another. One of my goals for 2009 is to reduce our debt. This is not an easy year to do something like that with the cost of everything going up and we still make the same amount of money. I have decided to cut back in 2 ways. 1.) Less trips to Wal-Mart - I don't even want to tell you how much we spend there a month and 2.) cutting down my scrapbooking budget!
Many people would think the 2nd is a major eek, but I think it is going to serve 2 purposes. Not only will I save money, but I will also be forced to use some of the things I already have. I can't tell you how many "kits" I have (including 2 cosmo cricut and another from QVC that I can't even remember the name of) that have barely been touched. To be honest, I think one of them is still in the unopened package from QVC! Granted some of them are Christmas, I can always start making Christmas albums to fill for gifts this Christmas coming... I don't think I ever tire of Christmas! I also have the Bind it All now that I can start making mini books on - and chipboard coasters....well, let's just say I have a couple hundred laying around waiting to be loved.
Does this mean I will quit blogging - by all means the answer is NO! You may not see the latest embellishment on the shelf when you come to blog, but I don't figure you visit for that anyways ;) It does mean that I am going to slack off on some of the swaps I participate in though :(
After all that, here is what I have for today - a Christmas page. And I truly am sorry to those of you who are sick of Christmas by now. I just love this paper though. The snowman, well he turned out a little dorky to me, but I love him all the same!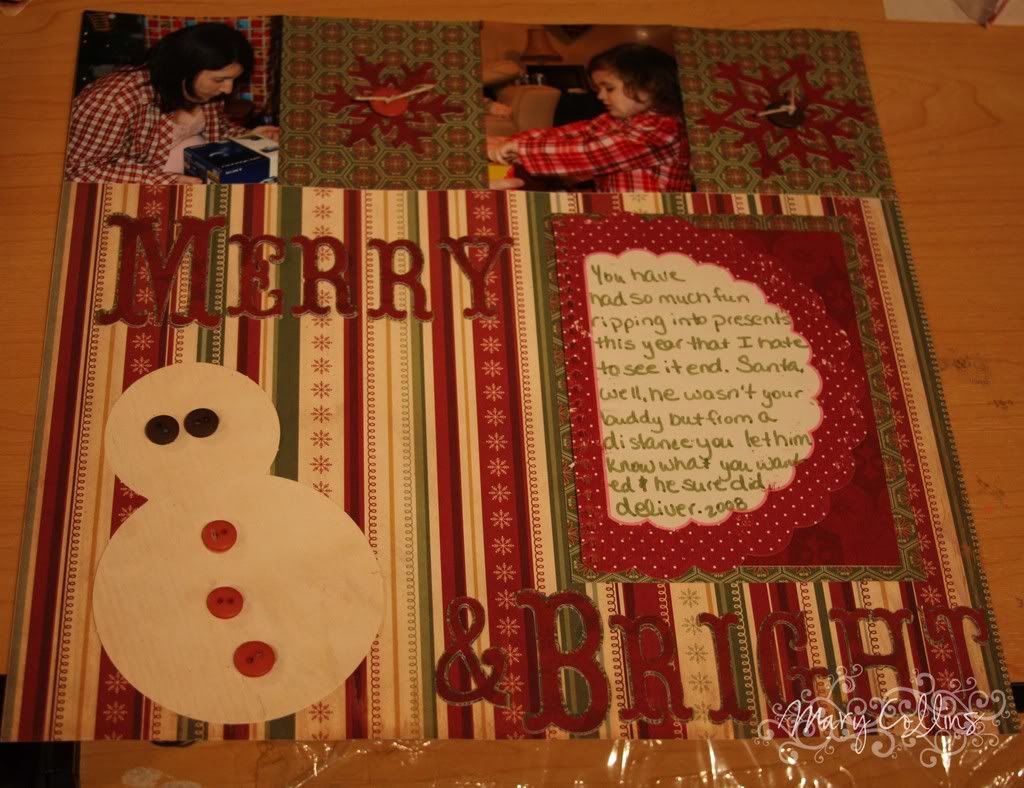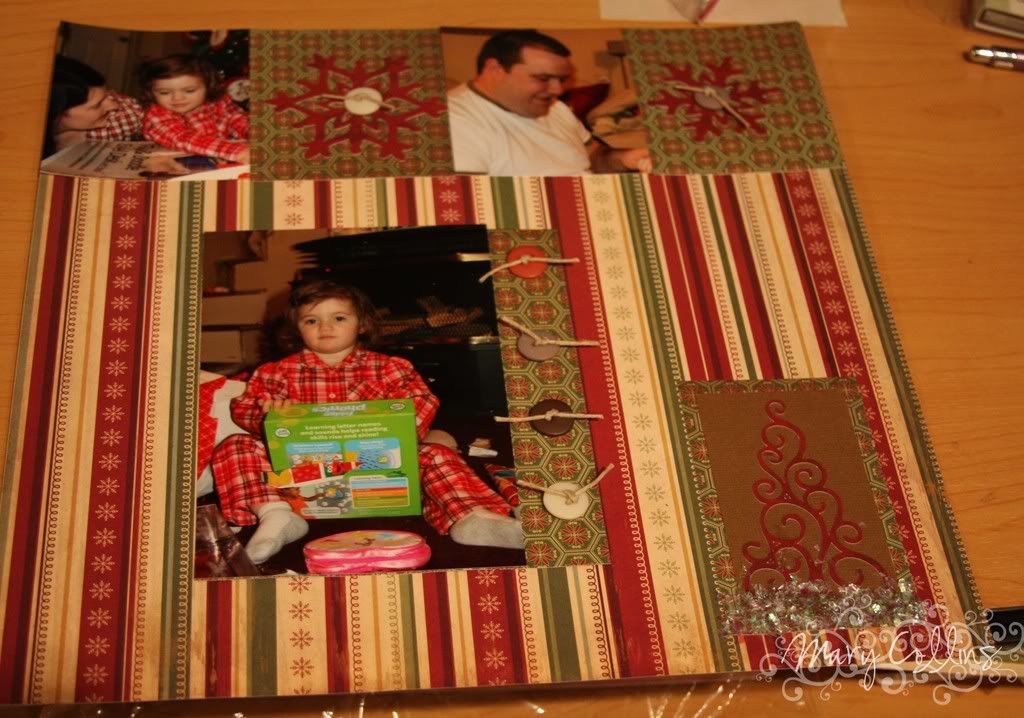 I used Cosmo Cricut papers, the Christmas Noel and Storybook Cricut cartridges, buttons, jute, a making memories journaling spot, and Martha Stewart snow glitter.
God Bless You,
Mary