I didn't think I was going to get my 2 Sketches card finished this week. You see, we got a Wii for Christmas and I think that I overplayed it... I have been noticing that my right eye is bothering me and the eyelid has been twitching. I believe that I strained it playing the Wii, so I have been trying to slack off - the last time I played was 01-01....so sad... However, I know the computer and other things I do are not easy on my eyes either...
Anyways, here is my card for this week. My stamps from Just Rite FINALLY arrived.... Super SLOW shipping, but hopefully the stamps will be worth it... I love the idea of monogrammed cards and think little stationary thank yous go a long way, even in the world now where e-mail is the norm...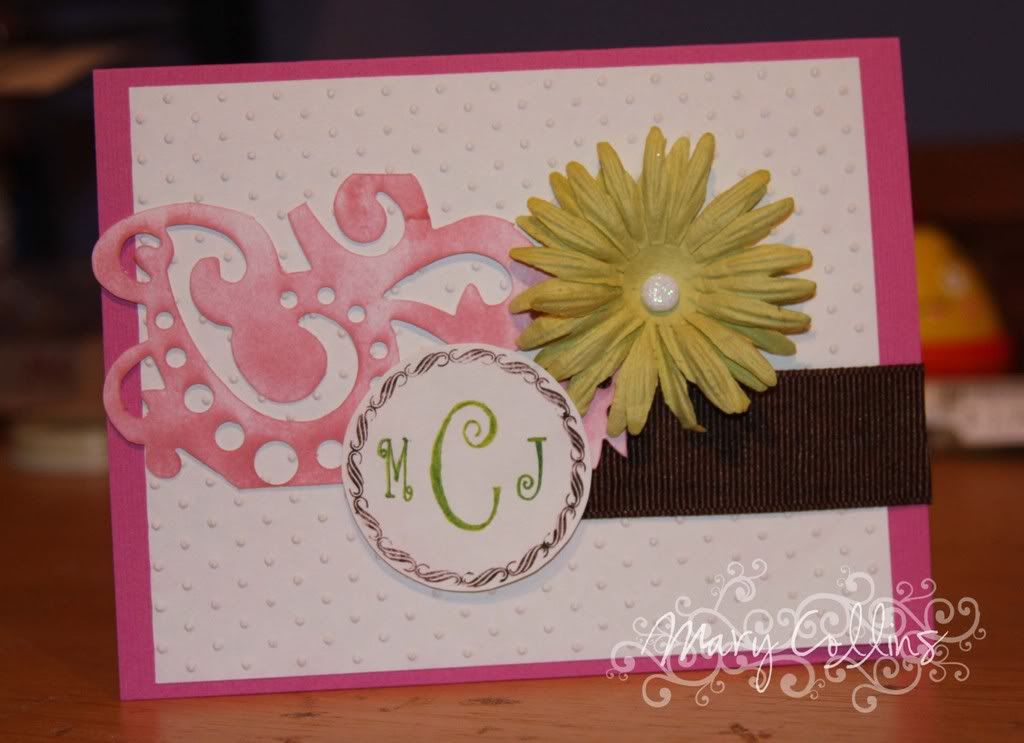 Wanna know something interesting about this card, the white paper you see was not what I intended to use. On the back is a cute little pattern of flowers, but once I started on the card, I liked the look of the crisp white instead. Enjoy the rest of your weekend!
God Bless You,
Mary