Yup, that's just the kind of Saturday morning it is here! Although I have already threatened to go to my daughter's room and climb in her toddler bed by myself! I was going to venture out into the cold today to get new tires on my vehicle - however, when my hubby called to confirm my appointment time - the had SENT MY TIRES BACK! What's up with that? Oh well...
As I continue to work on my ATC stand for Scripture and Inspiration, I decided to use today's Scripture Saturday verse for a card! Psalm 25:4 is so insightful, in that we should all want the Lord to teach us His ways, rather than going by our own worldly ways.
I also decided to try shrinking the
2Sketches4You
sketch to fit what I had in mind! Here you have it: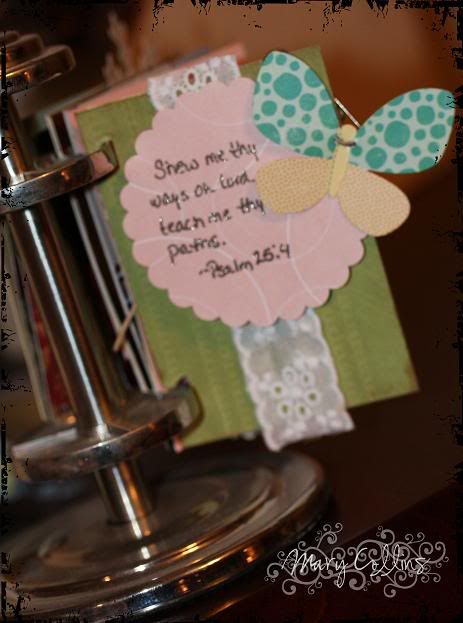 It is also
CASE artist Saturday
over at
Christian Paper Crafts
, and the sweet
JulliaM
is our artist to CASE today! Come on over and join us for any of the challenges and chime in on the fellowship as well!
God Bless You,