Good morning! Welcome to my blog! If it's your first time visiting, I hope you'll browse around and come back soon! Gina K is our spectacular sponser over at Christian Paper Crafts this month and this is the lovely little card I made with her super sweet set "How Sweet It is"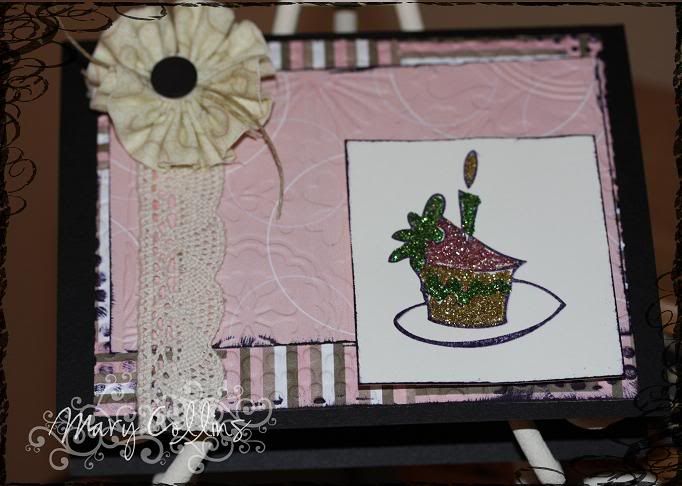 This card also uses black cardstock from Gina's store, as well as some free digi paper from there and some of the wonderful buttons she carries!
Have a wonderfully blessed day. Oh, and on Saturday, I have a super "sweet" treat for you with Gina K and Scripture Saturday - all right here on my blog!
God Bless You,