I simply adore the new fabric flowers that are popping up everywhere. I don't however adore the price tag that is on the packaging of them... Being in school and having a family takes away some of the frivilous-ness, but I wouldn't have it any other way! I decided to take a shot at making my own, and I am pretty tickled with it!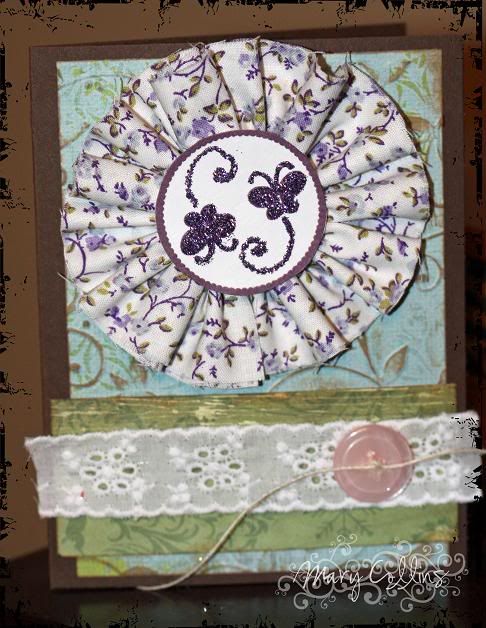 The challenge over at Die Cuts R Us this week is to use the colors of the DCRU logo to make a project...what can I say - I love those colors! Great job Claudia on chosing them :o)
Have a wonderfully blessed day!
God Bless You,