I am so excited to be back on here! My computer battery totally wiped out earlier this week - so bad the computer would not even work with the power supply - it was almost a nightmare with school, but alas - as always, God is good and we made it through! And now, we have a new battery!
I am so thrilled that you have joined me here on my blog for Scripture Saturday! Today, I would like you to take a look at Psalm 119:103. I thought the wonderful use of the word "sweet" is a perfect compliment to the "How Sweet It Is" stamp set by Gina K that the Christian Paper Crafts Design Team has been working with this month.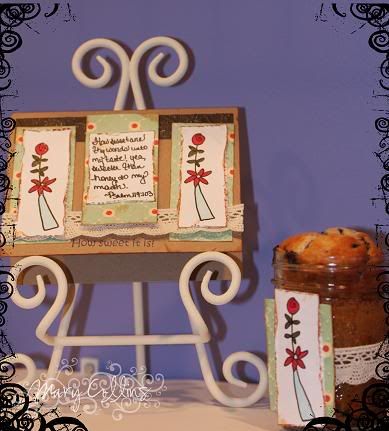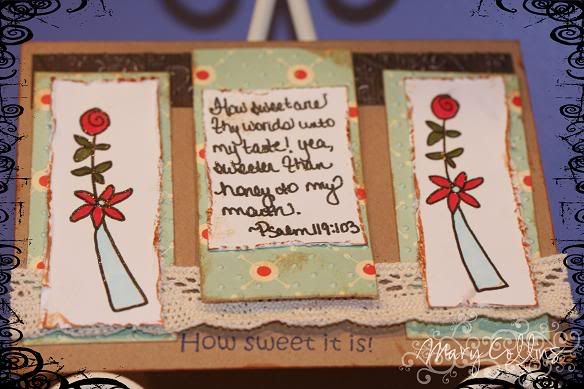 Pin It
To go along with the card, I also made a little loaf of blueberry bread in a mason jar - yummy yummy!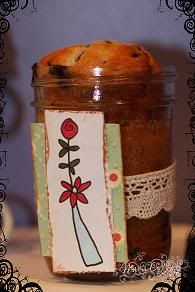 Also, I am just getting to upload my card for Die Cuts R Us this week since we have had computer woes!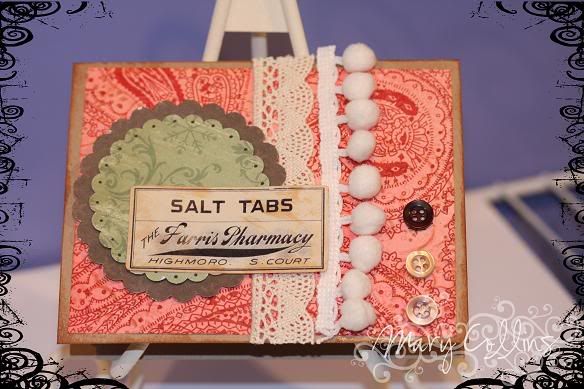 God Bless You & Thanks For Stopping In,