Happy Thursday morning! There's nothing like a Thursday to get my week going :o) It makes me so happy to know that Friday is just around the corner! I am so excited that our church is doing a bike ride for our Relay for Life team this weekend on Saturday and then Pastor Appreciation dinner on Sunday! Busy, busy, busy! Oh, and I've got some scrapping and crafting to work on this weekend ;)
I am so tickled to show this to you! I made it for the Fun on Friday Challenge at
Christian Paper Crafts
last week where we were to use Pottery Barn as our inspiration :o)! I found a precious bedroom in Pottery Barn Kids and knew I had paper to match it right away.
Oh I love this page! It is such a contrast from the Dora page! I was able to go back to my shabby inked edges that I am so much more at home with! The majority of the items used here are Making Memories, with a little lace, and some prima bling thrown in for good measure! Oh, and those lovely letters are K&Co and ever so sparkly and girly in real life!
If you have not already heard about the Faith Blog Hop that is in the planning stages, click
here
to find out more!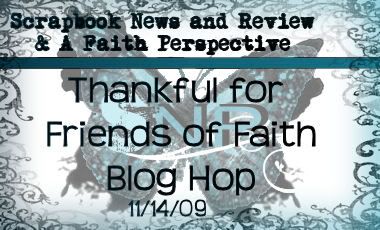 God Bless You,