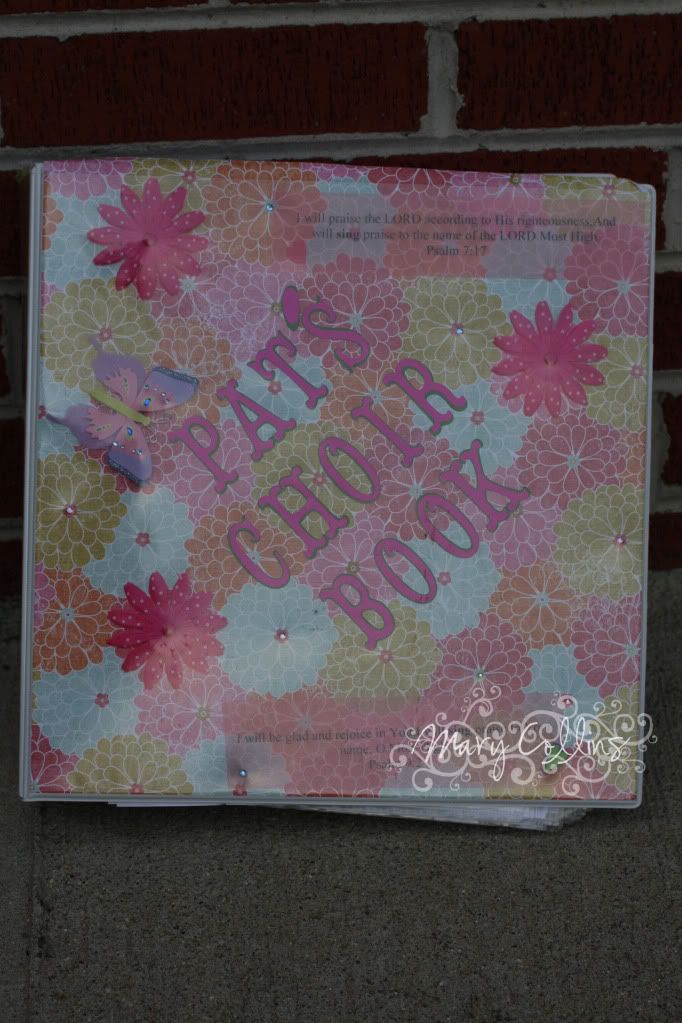 Good Thursday morning! I have had the wonderful experience of being on the Christian Paper Crafts Design Team and just got to work with my first vendor product. I have to say, this paper is AWESOME and I am sure paper crafters of all sorts are going to fall in love.
Normally, I am a scrapbook kind of girl. Give me a product and I'll give you back a page, but today I wanted to spice things up a bit! Using the 3M Post It crafting papers, I creating letters on the cricut using the Storybook cartridge for the front of my mommy's choir book at church. You can see the project in the
Christian Paper Crafts
gallery by clicking
here
, or the description over on
Christian Paper Crafts
by clicking here.
Have a wonderfully blessed day and remember that God Loves You!
God Bless You,