I adore my daddy! I always have. I feel so blessed when I am able to see my little Abby with my dad and witness the special relationship she has with her "Pap". Don't get me wrong, she loves her "Mam" better than Mac&Cheese (her favorite meal), but there is something about "Pap" and when she says his name he melts... He always has and I suppose always will!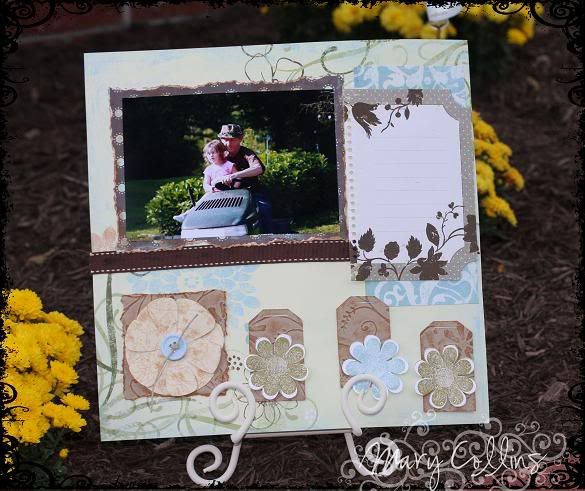 This page is made with all My Mind's Eye Papers, except the
Papertrey Ink
Kraft cardstock. The flowers are made from both the Cricut and
Unity Stamps
September 2009 Kit of the Month! Inks are Close to my heart. Button, ribbon, making memories journaling spot, and jute also used.
I hope you all have a wonderfully blessed weekend! It will be pretty busy for us, Saturday is my daddy's birthday, as well as the bike ride at the church for Relay for Life and Sunday is Pastor Appreciation Dinner at our church. I wonder if you can guess who has to do some cooking Friday night and Saturday morning!
God Bless You,