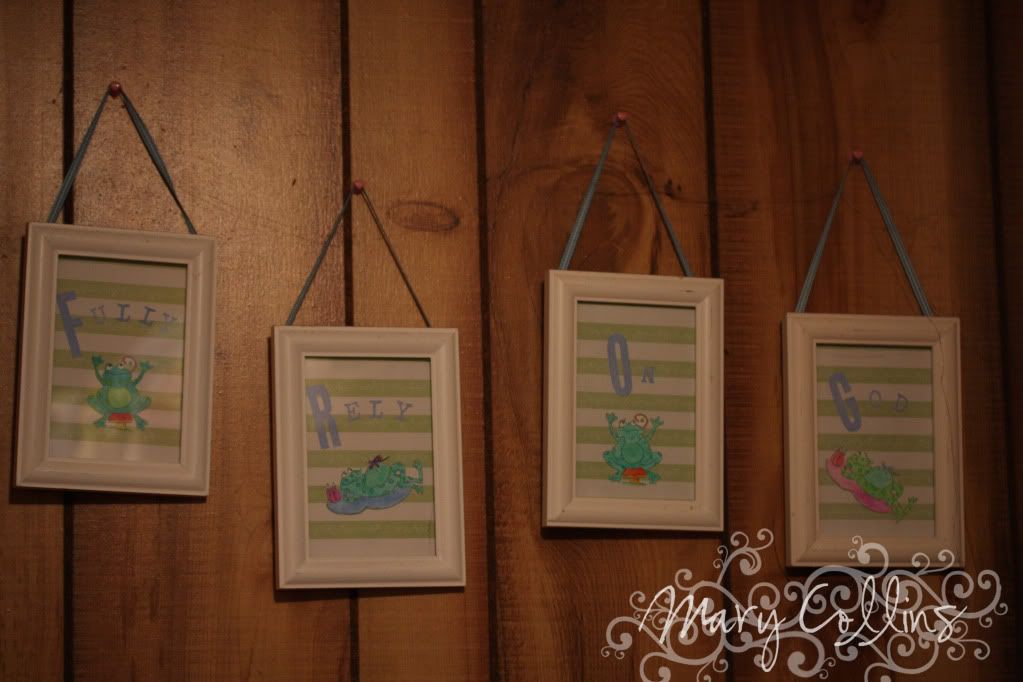 Wow! It seems as if this week has taken forever to crawl by for me... How about you? My wonderful hubby and I have been praying about a big decision, so perhaps that is why it has went so much slower. It is so much easier to give others advice to "pray and listen to God, just do what He wants you to do", then it is to use the advice yourself. Thankfully I know that all things are possible through Christ who strengthens me (Phil. 4:13) and have to remind myself that I must decrease for Him to increase (paraphrase of John 3:30). Please keep us in your prayers.
Moving on to a little craftiness in the world :o) Nothing takes your mind off of "other" stuff and helps me to relax than being surrounded by my paper! It's my me time, well, my Me & God time, really!
On to explain the photo at the top! I apologize in advance that these are not great photos - I took them (too) early this morning! You see, my laundry room is...well... it's just not right! I mean - the size of it is odd, the layout is odd, and it also doubles as my pantry... Trust me - weird! It is the only room in the house with paneling, too! I know - weird! I never could bring myself to spend money to decorate in there because - I just plain don't like the room... So, I found some frog material at Wal-Mart and decided I would make frog curtains since they would be relatively cheap. The collection began and now, there are frogs sitting on the hot water heater, etc... And you wanna know something else - I don't like frogs in real life!!
When I saw these little white frames, I knew I had to do F (fully) R (rely) O (on) G (God) with them for my laundry room!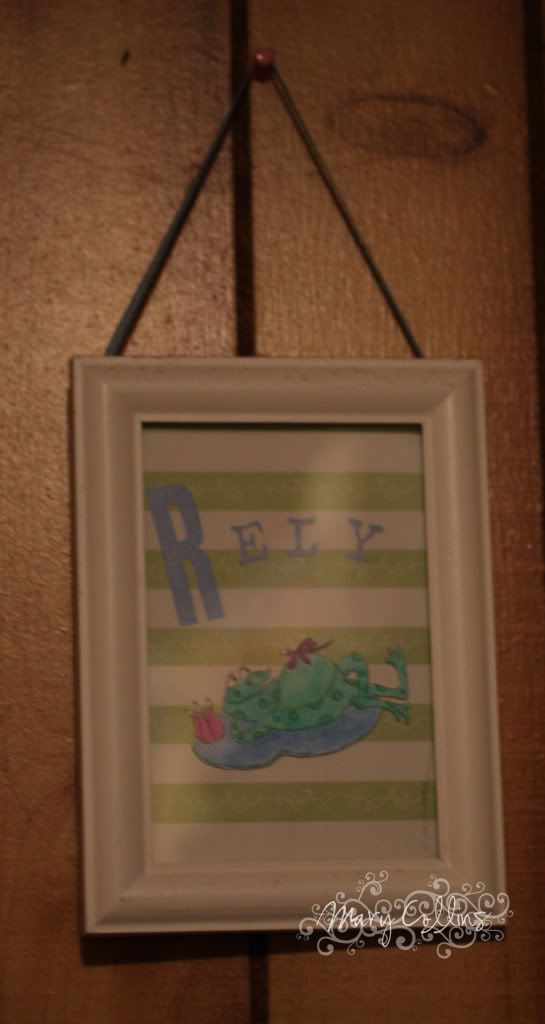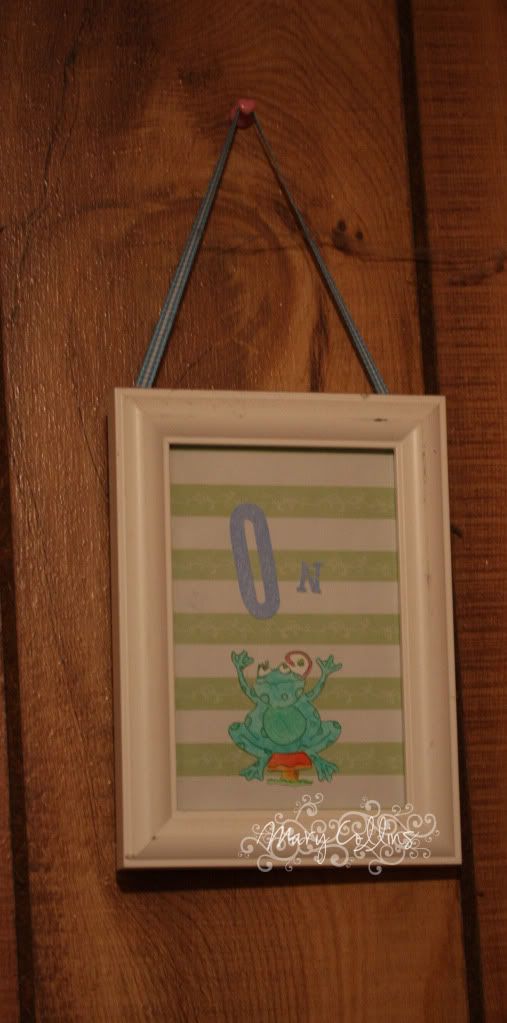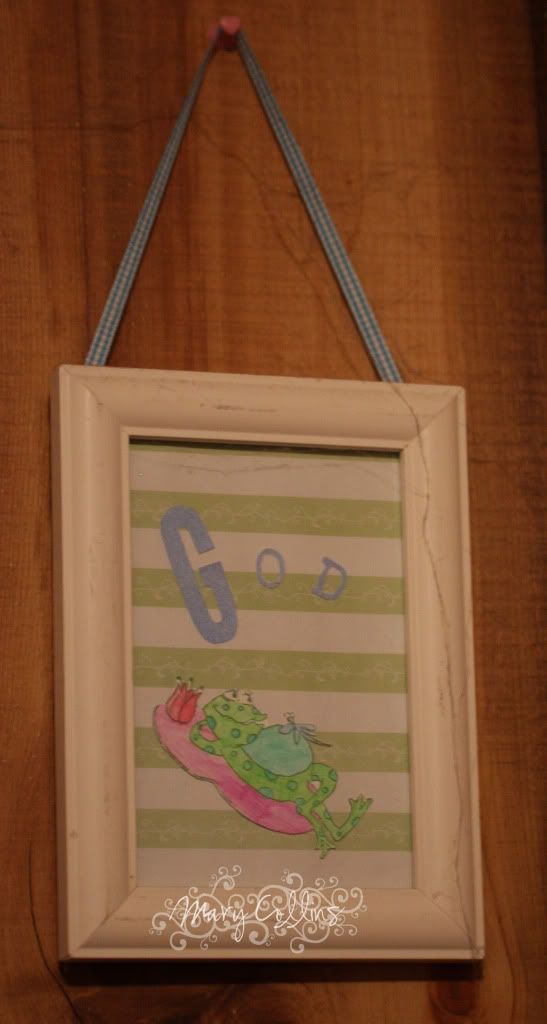 Fun on Friday
over at
Christian Paper Crafts
today is to use an animal in your project! I hope this fits the bill! Come play along - there are no time limits, just have fun and glorify the Lord!
I made this little number for a Housewarming Shower. If you look closely, you will see that the verse is none other than the Fruits of the Spirit from Galatians! How appropriate since I used the lovely fruit stamps from
PaperTrey Ink
. The paper is a bit from the BoBunny Recipe collection, and the label shape was done with my nestabilities and cuttlebug! The ribbon, jute, and lace are all items I already had in my stash! I hope that you enjoyed looking and perhaps even take some inspiration to do your own handmade gifts.
I have a new thread started over at
Christian Paper Crafts
titled
Cheap-O's Gather Here!!!
If you click on the title, it will take you right to the link. It's my hope that this thread will become a resource for homemade/handmade gift ideas for those budgeting for Christmas, but still wanting to share in the joy of giving. Please stop by and leave some ideas. If you have not registered, it is all free and fun fun fun!!
God Bless You,