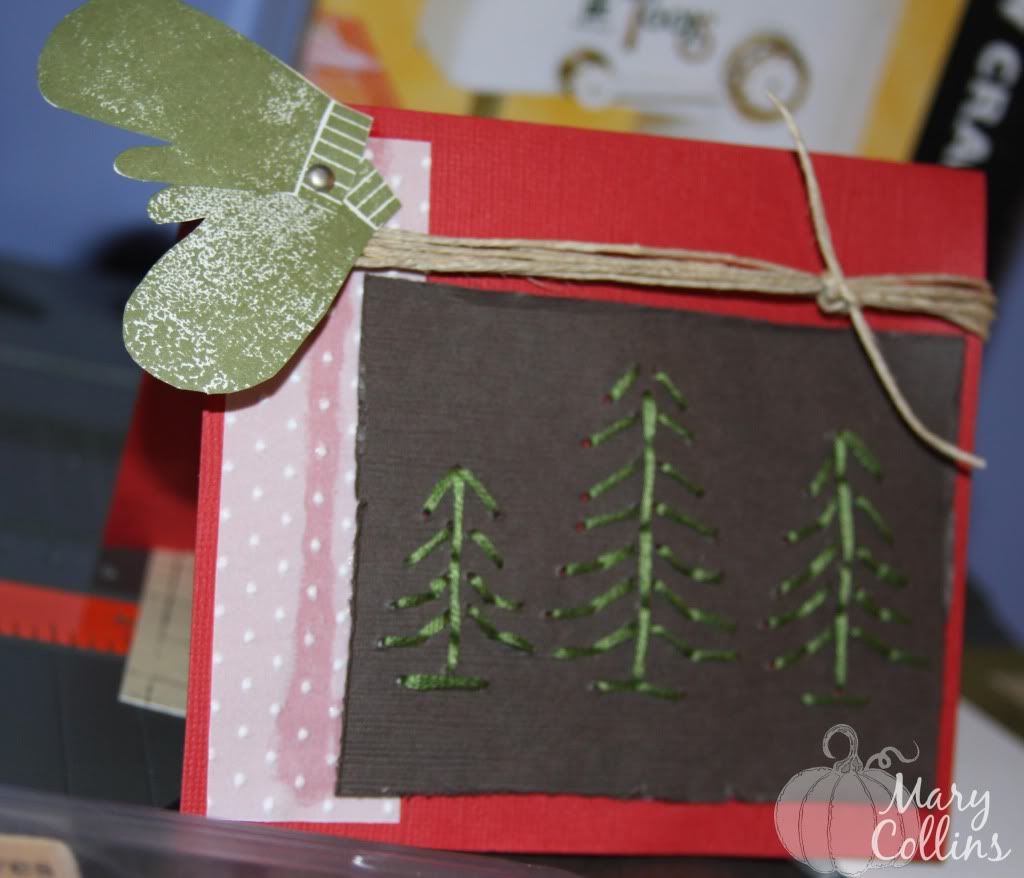 First off - GO VOTE! NOW!
I absoluteley love the Bazzill In Stitch line of products! I have all of the templates that I have currently been able to find and the trees on this card are from one of the latest sets I found! The mittens are stamps from my new Paper Trey Ink goodies from last months release. The cold is upon us and I am definately feeling Christmas more and more!
Short one today - sorry!
~Mary