I have enjoyed a wonderful fall day with my husband and daughter. It is not very often that we are able to spend a day together at home without having to rush off here or there! We enjoyed playing outside together and I sat and relished in how blessed I am as the two of them took a nap in the family room while I sat here in my scrapbook room and played away.

Since it has been a rather peaceful day, I decided to play along with the 2 Sketches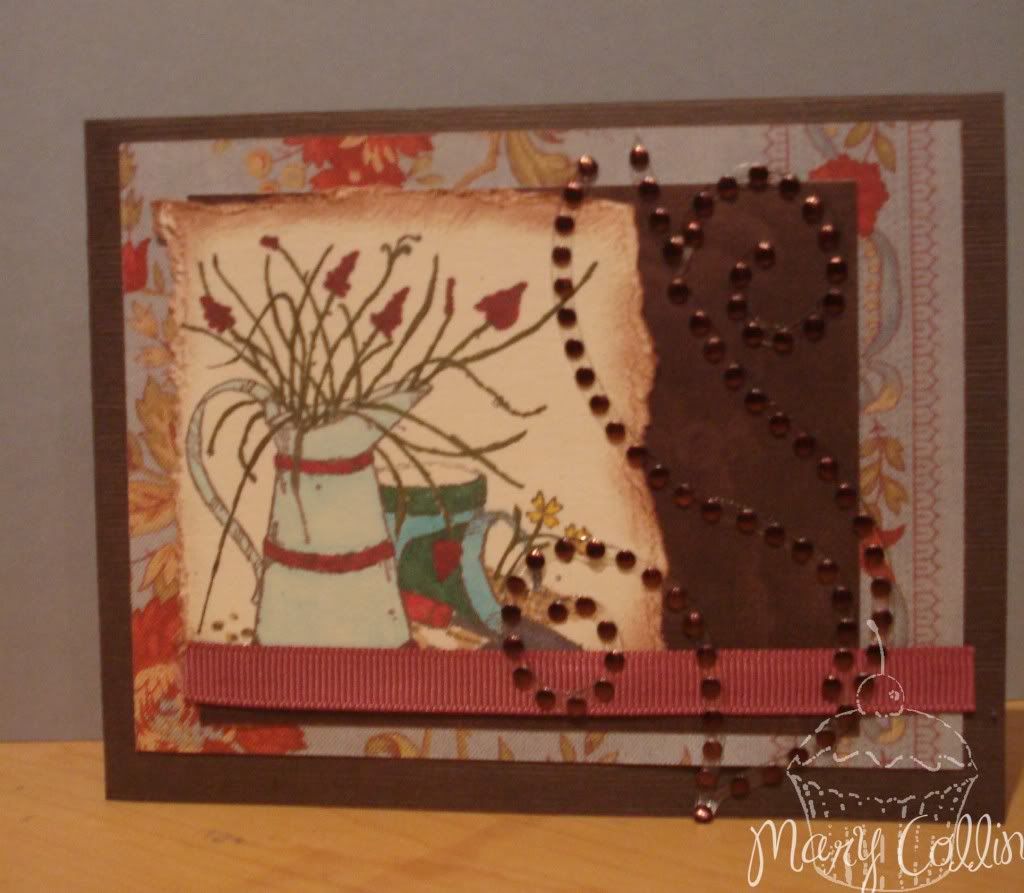 4 U and do BOTH the challenges! When I saw the first challenge I immediately knew what embellishment I wanted to use - the new Prima bling as well as the cardstock, some scraps of Daisy D's that I have left from a chipboard album I am working on. Add these with the Long Time Friend stamp that SU! had a couple of years back and you see what I ended up with. The ribbon is from a large box of American Crafts ribbons I purchased from QVC a while back and just busted into today. The image is colored in with copic markers!
The bonus card is almost always my favorite and the only one I usually do. When I saw this bonus sketch, I knew immediately what I wanted to do. I started off with brown for my base which I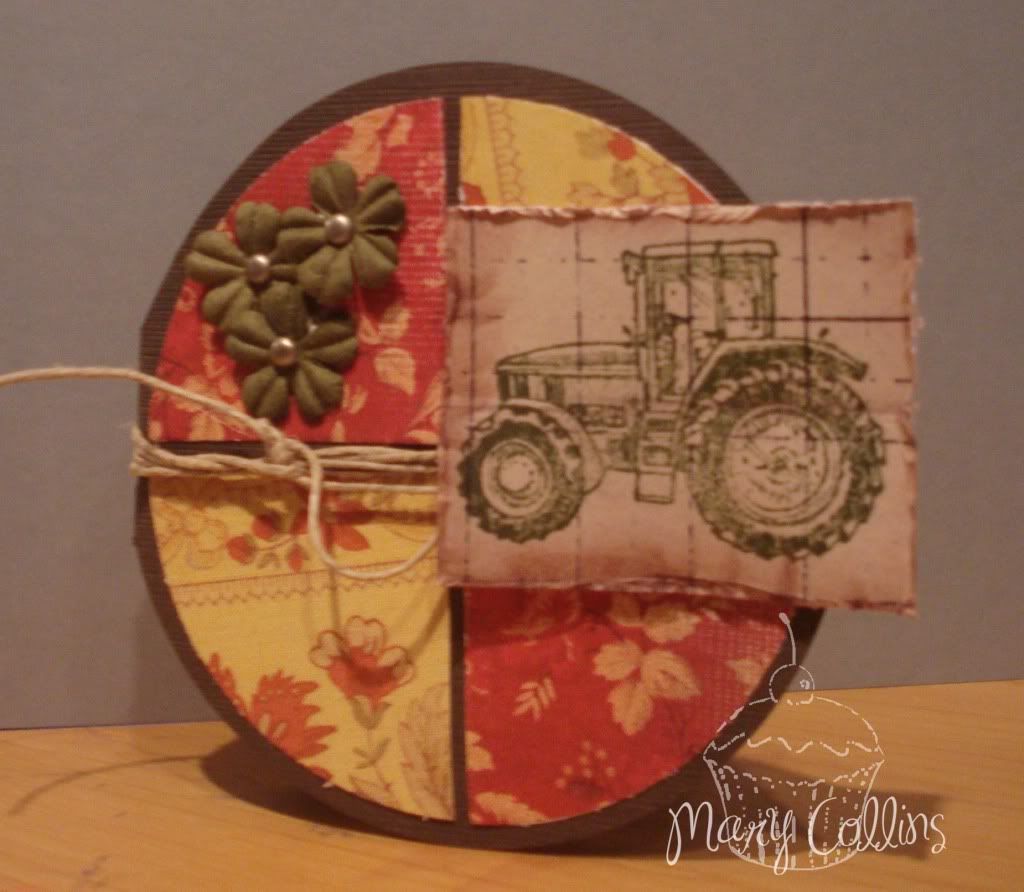 often do, then built upon it with more scraps from the Daisy D's pile. The primas are part of a bottle of green that I just *had to have* and have barely used in the 2+ years I since I purchased them. Throw in a little jute and add my stamped image and you have it. By the way, my stamped image on this card is one of my favorites. A tractor from my retired SU! Tractor Time set. I saw this set on eBay for 150.00 today and it made me really appreciate already having mine! My tractors are one of my favorite sets and often times a go to when I don't know what else to use. This set lets being country at heart shine through!
Of course when I was photographing my creations, this little cutie wanted to show off!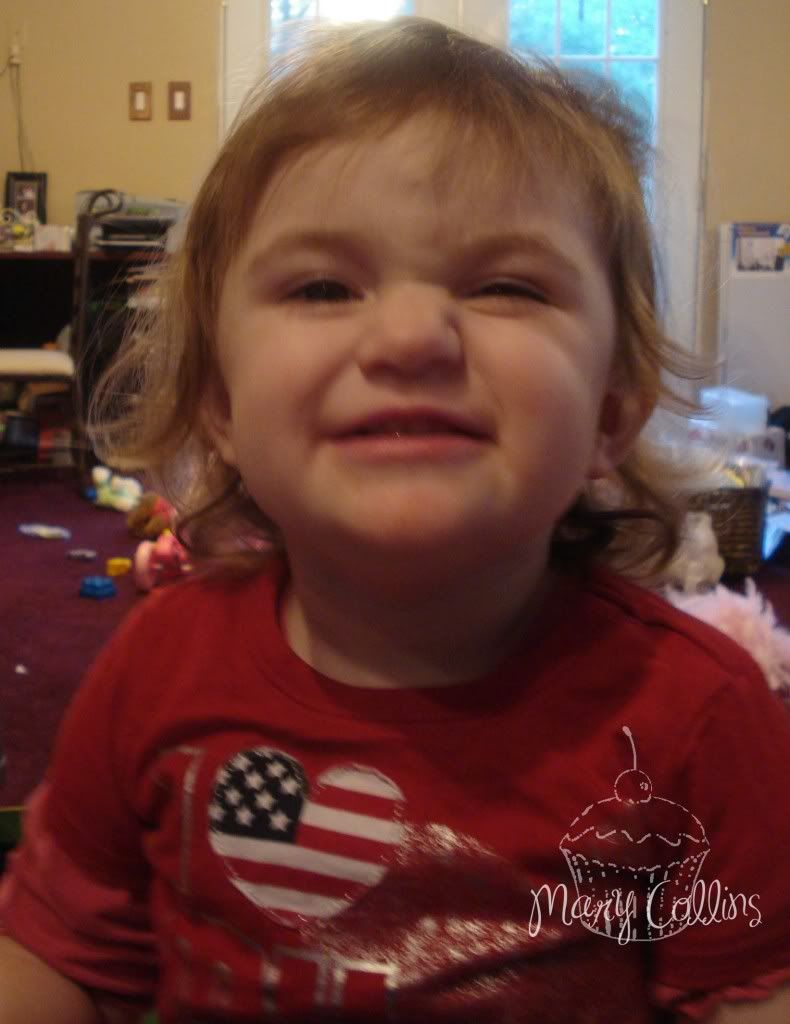 Have a blessed day and remember to be thankful and relish in the small moments with those you love - including your most loved scrapping supplies ;)