Do you like snow? I sure don't. My friend Leslie is so tickled that it is snowing, she had to come to my office to see it trickling down today - I wish she was here now to look out my window - it is pouring. Although I despise it, her bubbly mood is always a warm welcome! I would rather have the snow on the weekend when I can stay home and enjoy it without having to worry about going to and from work.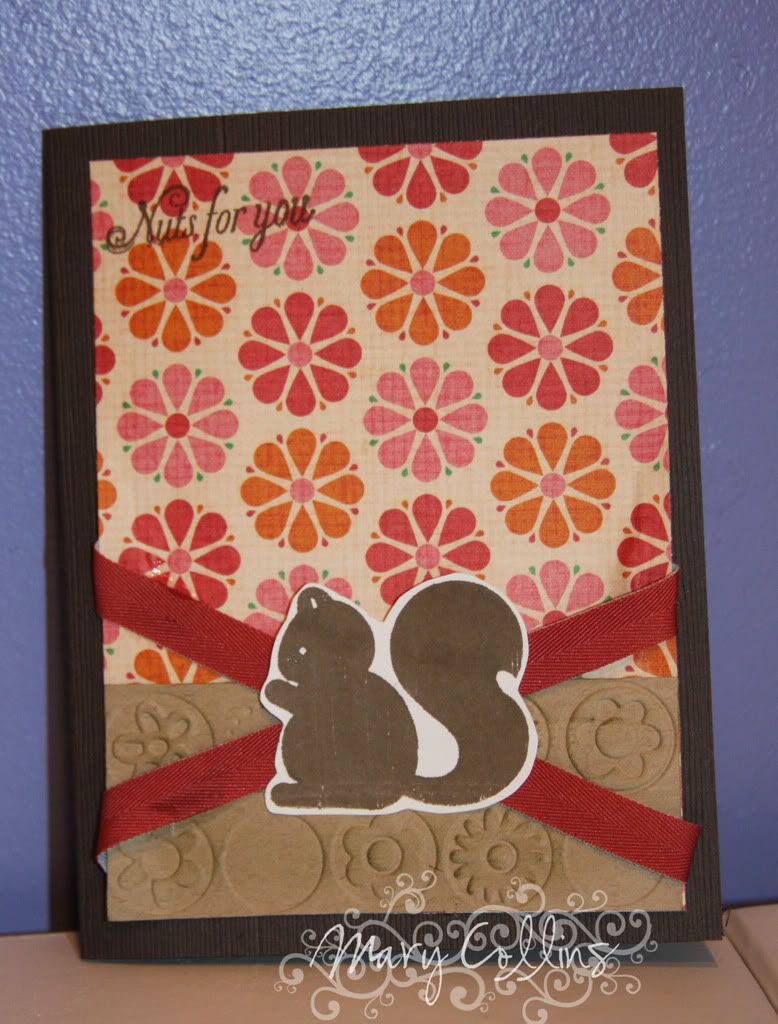 I am so into the CPS sketches lately! Here is my take on this one! I hope you enjoy. The stamp is from Punny Valentine from
PTI
, kraft cardstock from
PTI
embossed with the cuttlebug then smudged with some green ink from
Close to My Heart
, ribbon from American Crafts, brown c/s, and My Mind's Eye patterned paper!
Is anyone excited about the upcoming release from
PTI
? I can not wait until those new samples start rolling out and see what new sets are in store! I HIGHLY recommend their kraft cardstock - it is the best I have found!
God Bless You,
Mary