Wow! How long has it been since I have done a 2Sketches4You sketch? Too long - that's what I thought, too! The Lord blessed me with the time to make this today while my sweet little Abby was watching Veggie Tales! We are truly so blessed that God sent her to us!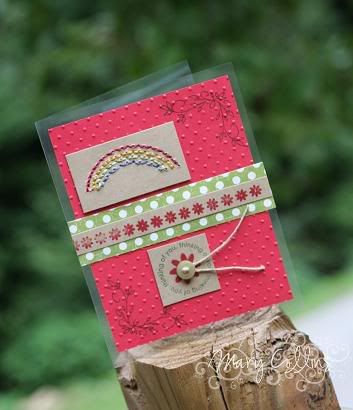 I loved making this card, of course again, it is clear! I used Around and About Sentiments by
PTI
, Heavenly Medley by
PTI
, Garden Green ink by
SU
, Pure Poppy Ink by
PTI
, a random button and some jute!! Hope you like it!!
If you have not stopped by the
Christian Paper Crafts
site, please do so - there is a link to the right as well as if you click on the name! There are a lot of fun and exciting things going on over there!!
God Bless You,