I am so ticked with how these turned out! :o) They are altered paperclips for a swap that I was in on a scrapbooking message board. This will be my last swap there, as I feel the Lord is leading me in another direction for now. I sure hope everyone enjoys these. My themes were girly/feminine (the black and red in the background) and Memorial/Veteran's Day (the rustic star with button and jute in the foreground).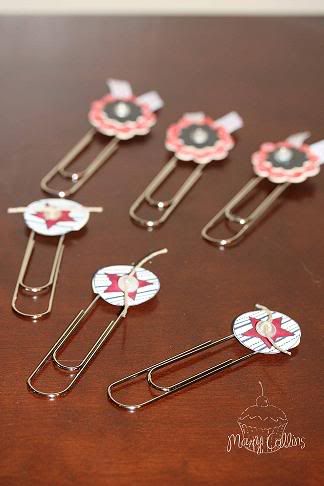 I really enjoy using these and giving them as Bible bookmarks. They are great for your Bible, or if they will not fit in your Bible case, good for any other book that you may be studying/reading. I made my mom one of each of these two! She truly is a gift from God as she watches the "princess" almost daily as I work. Speaking of which, here is little Princess in her royal outfit: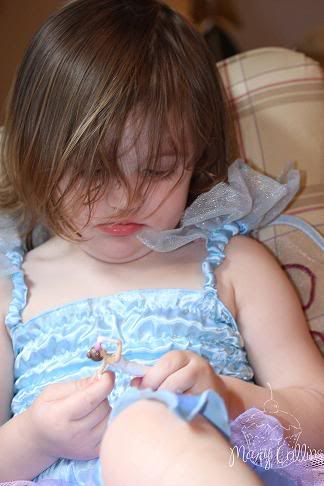 Aren't you glad that as Christians we are able to all be the Princess since our Heavenly Father is the King of Kings!
God Bless You