I'm not having too creative of a day (as if you aren't aware of that after seeing the title of today's blog). If the calander wasn't saying Tuesday, I would be more than convinced that today is Monday all over again, expect more Monday-ish, so to speak! I hear the groundhog saw his shadow, which I suppose means 6 more weeks of plowing the snow in the Camry for me...
My little one is even getting tired ofthe snow, which is something I should most definately scrapbook, but chose to scrapbook happy memories of snow for her instead! Check this out!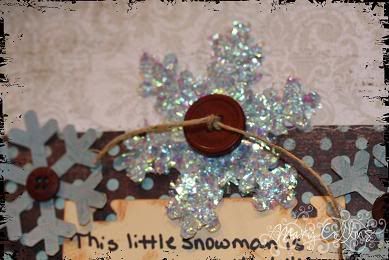 This whole page is made from nothing but scraps of leftover Basic Grey Figgy Pudding paper from last year! Check out the snowflakes cut out on the Cricut. The middle one is smothered in Martha Stewart glitter!
Check back tomorrow to see if these scraps went just a little bit futher...
God Bless You,