Happy Saturday everyone! I can't believe it is the end of September already, can you? It has rained all day here, so my pictures had to be taken inside...ugh - I love outside and natural light so much better for photographing my goodies!
I was so happy to be able to have the time to play along with the
2Sketches4You
sketch today! It seems like forever since I have been able to fit it in! However, with school comes even more responsibilities. Oh, and so tooting God's horn because He is the one that led me through it - received an "A" in the last nursing class :) Without further adue - Valentine in September!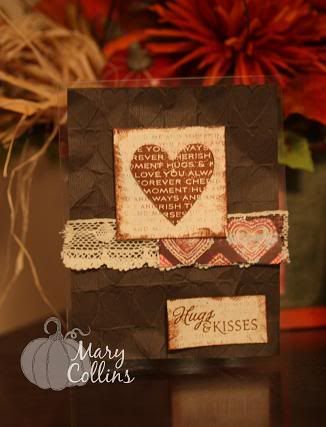 SSS25
over at the
Sweet Spot
is where the wonderfully fun sketch came from and
SSC5
or
Stampin Sister's in Christ
is where the theme for season (I chose Fall of course) is from! I was about to sit this week out over at
SSIC
, but I have participated every week so far, it seemed a shame to not play along this week!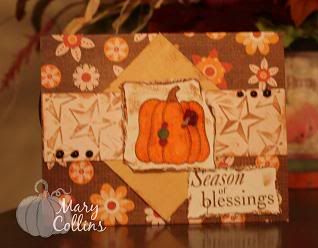 God Bless You,