Hello again! Today is Scripture Saturday over at
Christian Paper Crafts
! I hope that you will consider playing along. If you do, please upload to our gallery with SS009 or to the gallery of your choice with CPCSS009!
Today's Scripture comes from 1 Peter chapter 4 verse 10. It is a verse that has become very dear to me as I have grown closer to God. Through prayer and time with Him, I have come to understand that scrapbooking and paper-crafting is what I am to use as my tool, "gift" for Him. To God be the glory! As this has become more apparent to me, there have been doors open up, that I know only He could open, and I know there will be many more to come. We all don't receive the same gift (thankfully, how boring would that be)... However, once you discover what your gift is, remember your maker who gave it to you, and use it to bring glory and honor to His name!!
And, here is my page!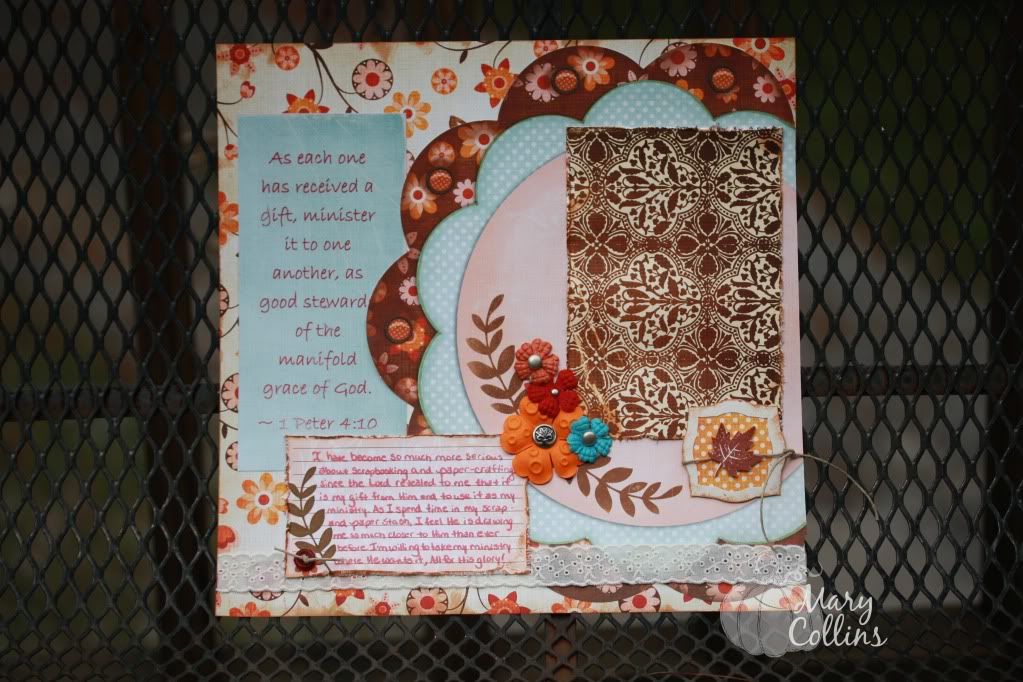 God Bless You,