It seems every time I make a decision to blog more, something happens that prevents me from doing so. This time...a sinus infection. Ugh! I think it is starting to get the best of me, but come Monday I will get some abx and be kicking again!
I have been creating though - just doing some SIMPLE scrapbook pages of Abby's birthday to stick in her album, and I do mean S-I-M-P-L-E! I am not very good at photographing my scrapbook pages to share either, so the one page I made that I would have liked to share, sits lonely in my album waiting for me to learn to takes its picture!
Tomorrow is Easter and we are so excited. Yesterday found me taking a trip to a local children's boutique on lunch to buy hair bows... I showed great restraint by coming home with only hair bows :) I also worked with a new camera lends in the evening and came up with this precious picture...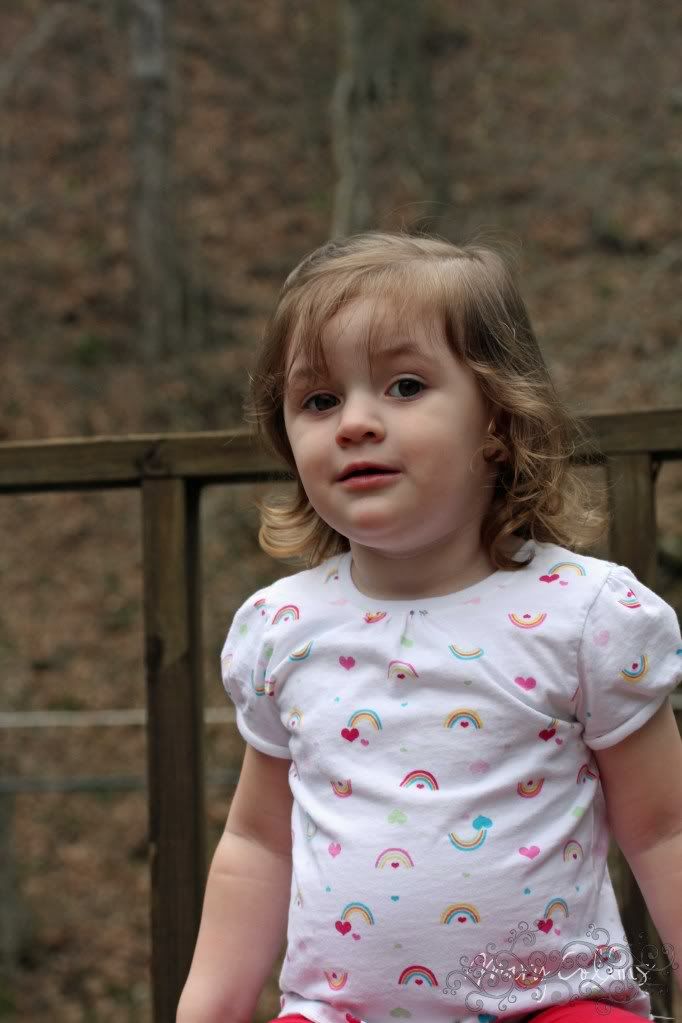 My card today is for the
2 Sketches
challenge and found me trying a color I really do not like. I guess it is because I have such trouble using the color and making it work with anything.
(Paper:
PTI
and Basic Grey, Stamps - Tags for Spring by
PTI
, Cuttlebug embossing folders, misc. ribbon, jute,
PTI
ink, vintage button from
PTI
)
Whatever this Saturday morning finds you doing, I hope it finds you with the blessings of our Lord abundantly. We are supposed to be going to an Easter party and egg hunt later this morning, however since I am the only one out of bed in this household, I am enjoying this wee bit of quiet time.
God Bless You,