I hope today finds you blessed beyond measures, knowing the true meaning of the Easter Season. Today found us up bright and early, leaving the house to be at church for the 6:00 am sunrise service. It was truly a blessing. The little one has truly enjoyed church and her gifts from the bunny, too ;)
Since we hunted eggs yesterday with our Sunday School, today we decided to chase bubbles at home instead. She is so precious, and I am so blessed to have her!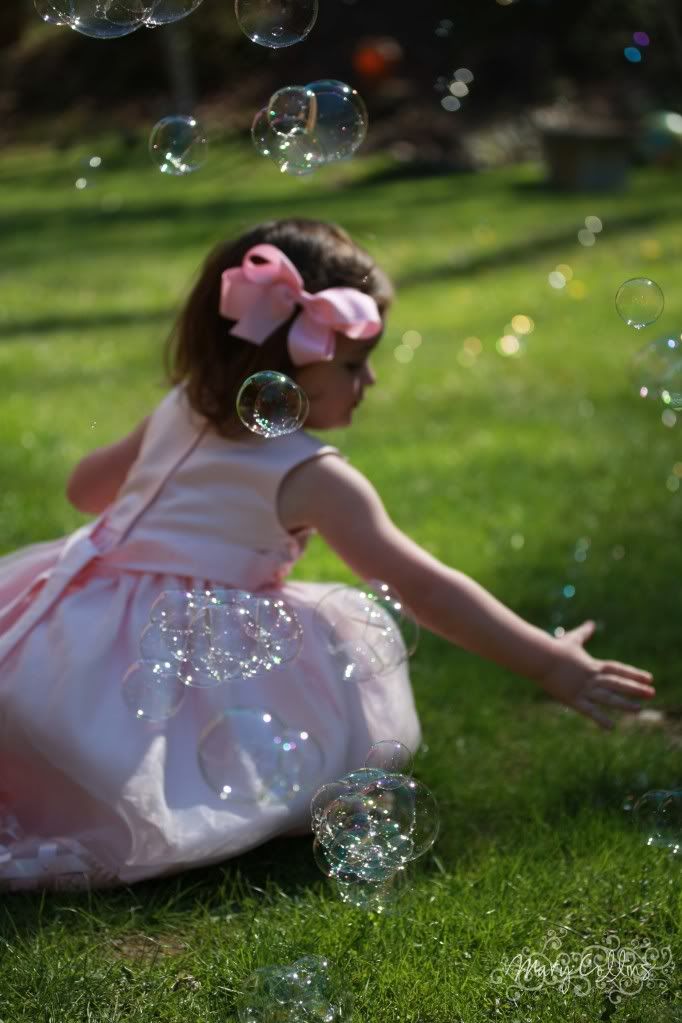 A while back,
Nicole
shared a little cutie of an idea on her
blog
that I had to imitate for Easter gifts! Super cute, easy, fun, and chocolate! Its a new twist on nugget candies!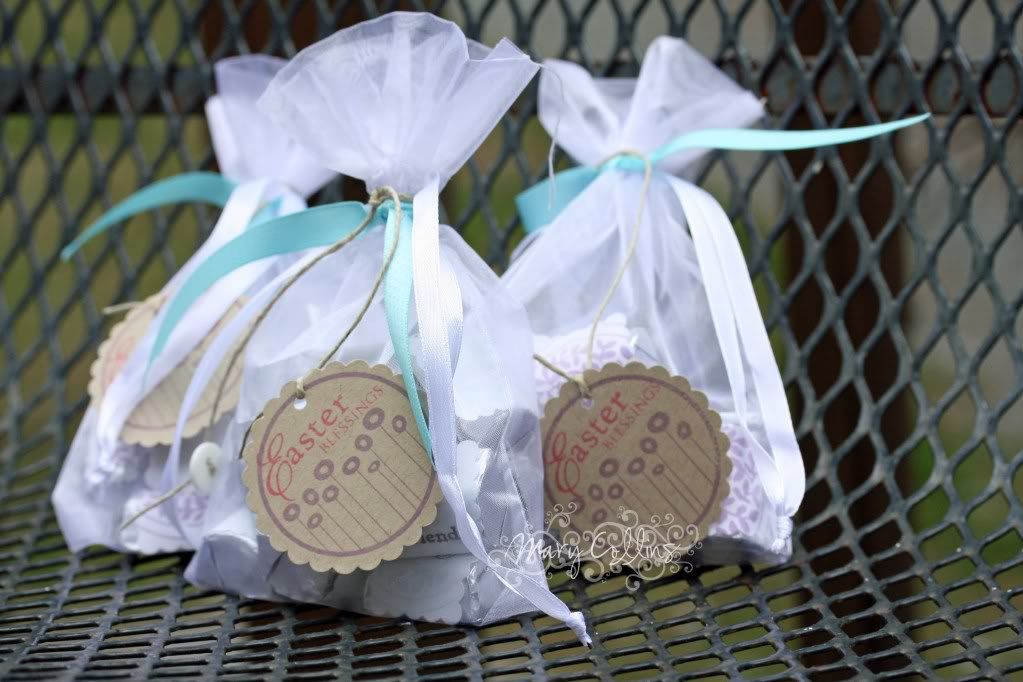 Thanks for "hopping"by today :)
God Bless You,