Oh, if I could have only posted this earlier! Anyways - this is my interpretation of the 2S4U card challenge for this past week. I know that it is a little late, but I had misplaced (thought I lost) my cord to upload pics from my camera and we had some Internet issues.
We had a wonderful little trip to Tennessee and we are so blessed that we were not among the many accidents that happened . The Lord was truly with us as He always is.
My card uses a lot of things I had just sitting around waiting to be used. A prima flower, but little old button and some jute and a K&Co sticker. The paper is some scrap I had and the pink ribbon is from American Crafts.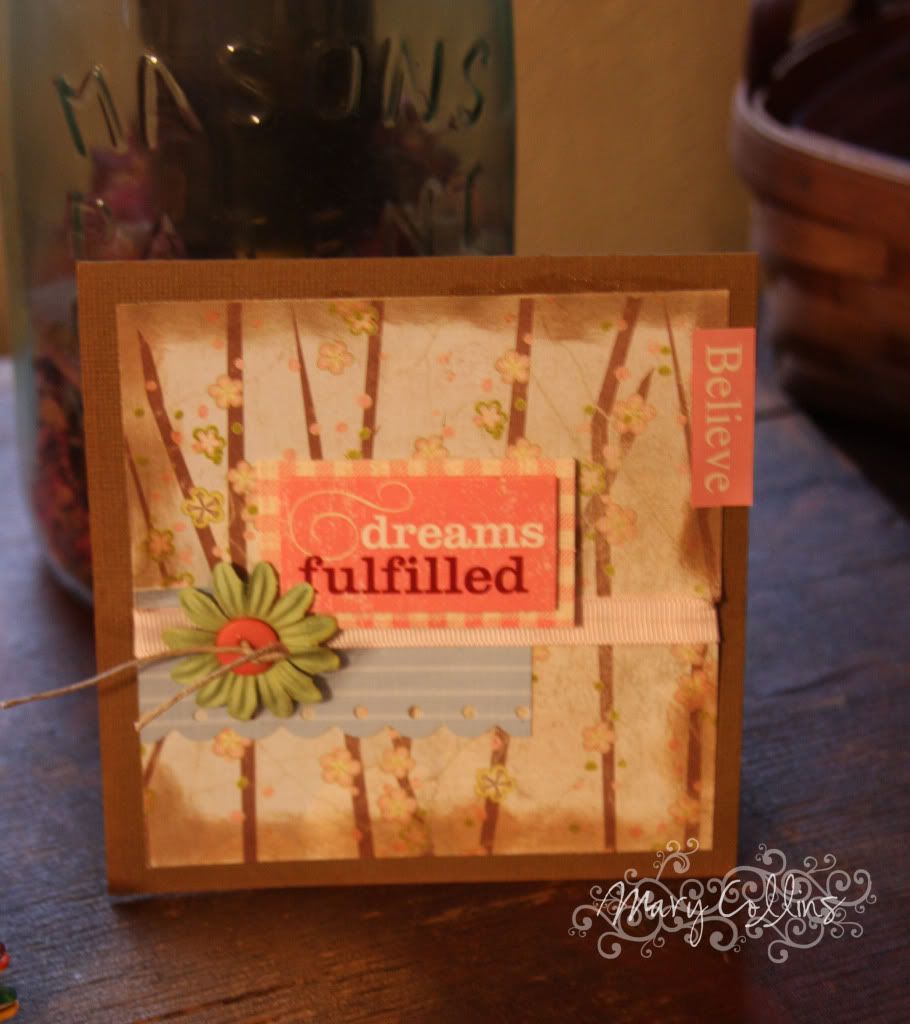 Sorry my posting has been sketchy at best - I had a big assignment in my nursing theory class and have not had a chance to create as much as I would like! This upcoming Saturday is my big cookie swap and Christmas at Gary's grandmother's house! Busy Busy Busy!
God Bless You,
Mary