I truly hope that everyone has had as Merry of a Christmas as we have in our family. The Lord has blessed us abundantly and beyond measure. Needless to say, I am sore all over, especially on my right side and in my abdomen from the Wii - that really is a work out and Abby LOVES it!
I finished my
2 Sketches
Cards last night, but did not get to upload until today! I LOVE this layout. My card for the challenge is the first one listed, and below that is an extra that I made from scraps! I love them both and my challenge to myself is to actually send the cards to someone!!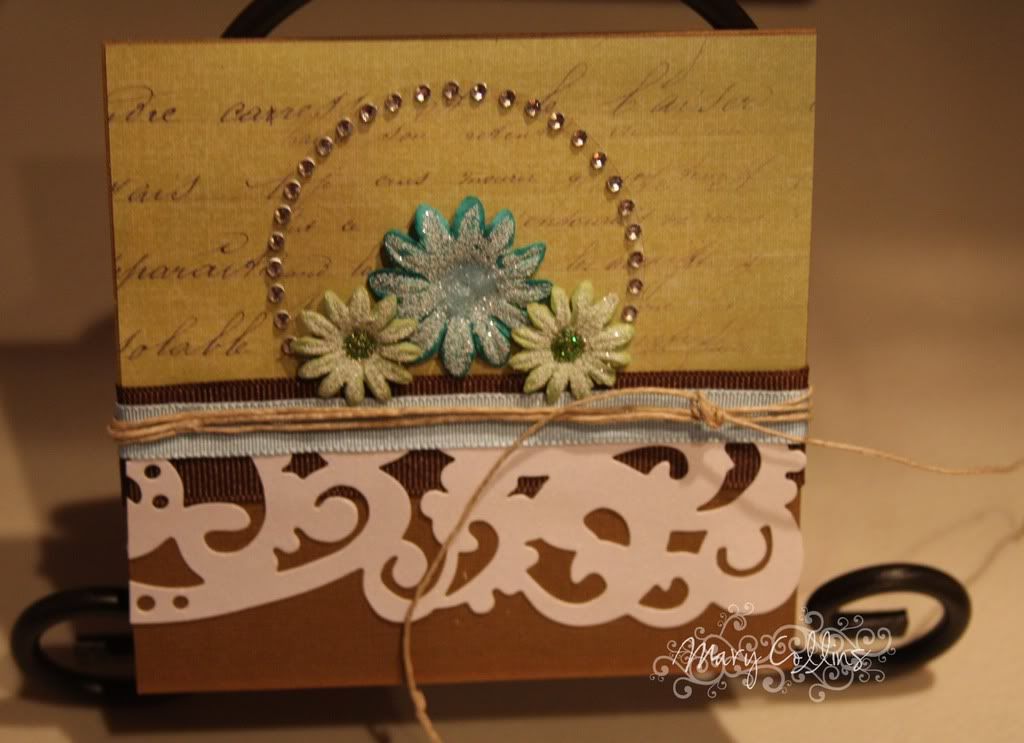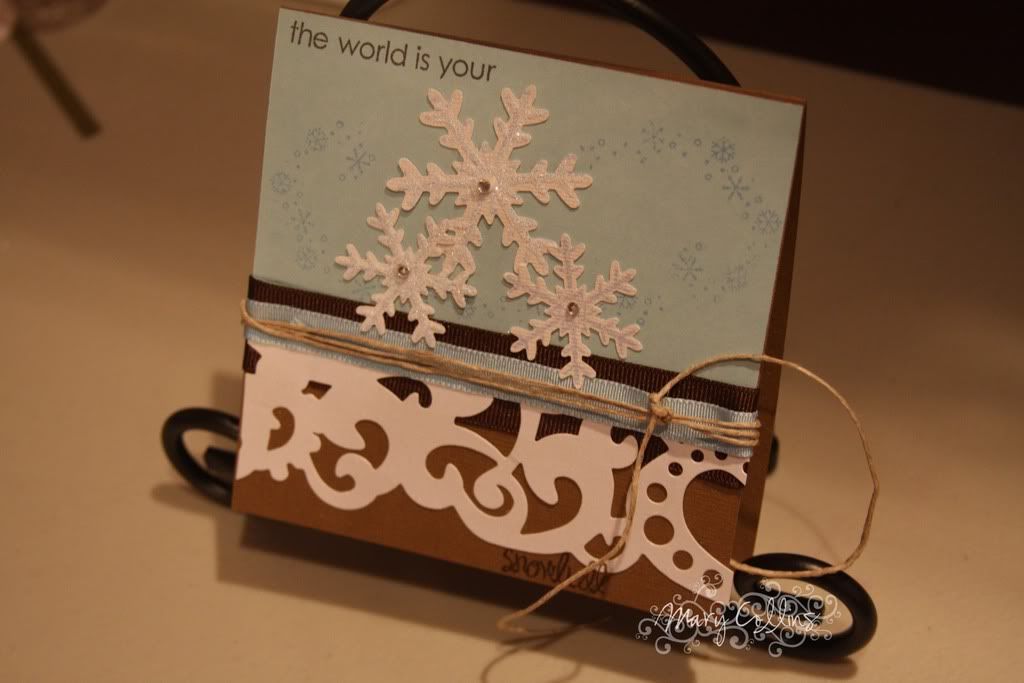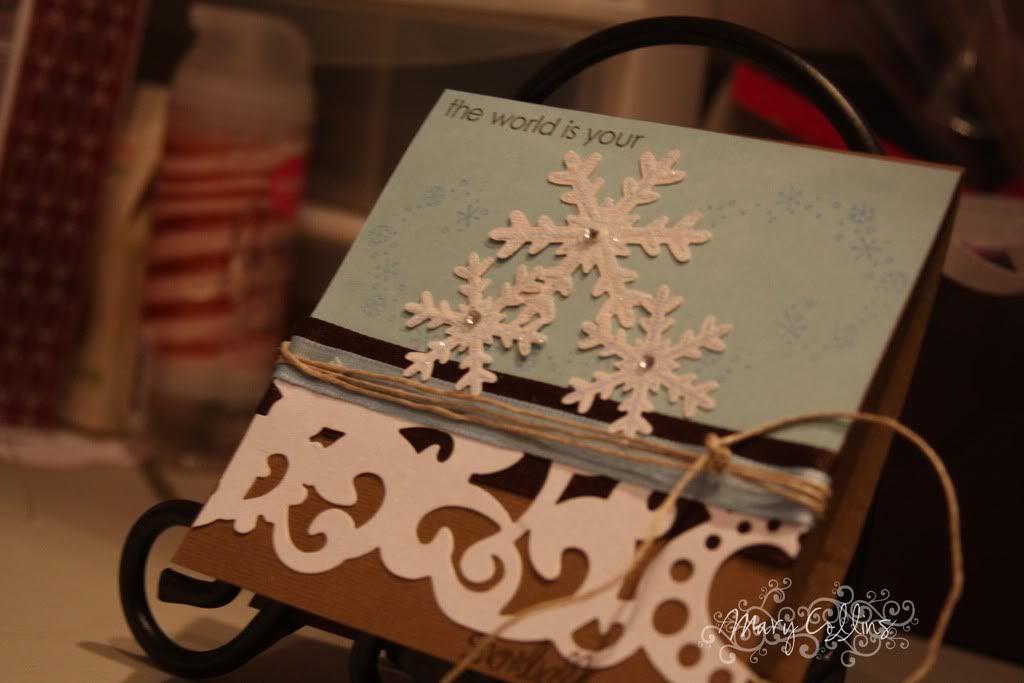 P.S. the sentiment on the bottom card is "The world is your snowball" I think I may send this to Abby so she will have mail to get out of the mailbox!
More projects to come this week! I am so happy to be sharing some new stuff that I am making and more happy that I am finding time to make things! I did a LOT of homemade gifts through Christmas that I didn't even get to take pictures of!
God Bless You,
Mary