It feels like I have not blogged in forever! If you were a regular, I hope that you have not given up during the time that I was away...
I have been rather busy, just as everyone else is at this time of year. Add school on top of that and you have a real tight schedule. I did my 2 Sketches Challenge last week, but did not get time to upload it :( I was really tickled with it, too! I also lost the lens cap to my Canon 40D, so I have been leaving it sitting - not wanting to use it with nothing to protect the lens - a new cap is now on it's way though!
Here is my 2 Sketches Card for this week: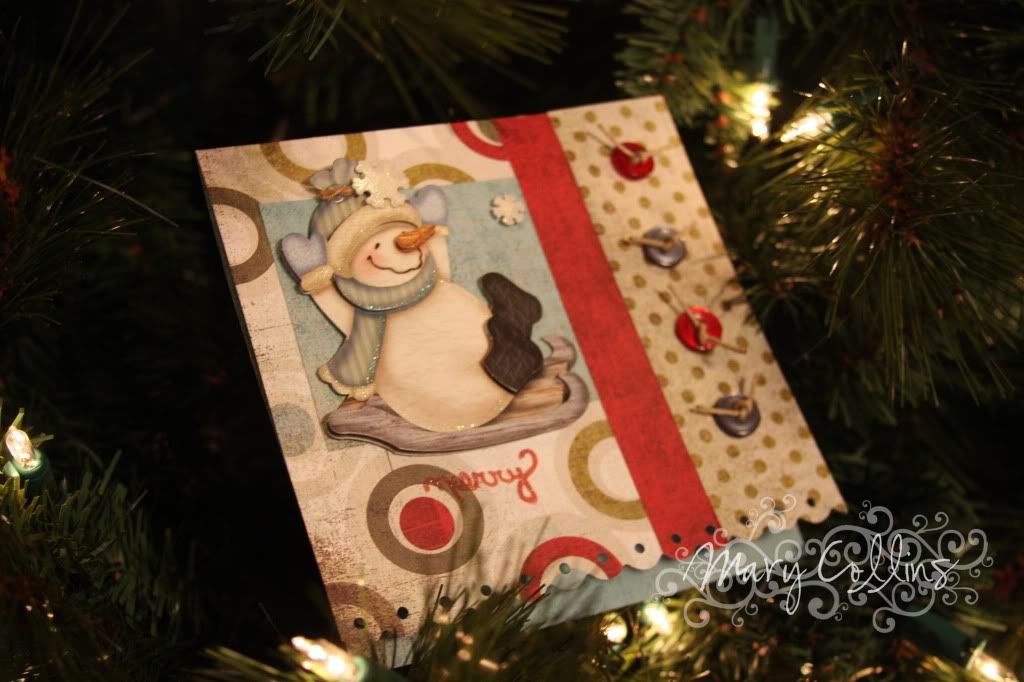 I found these little snowman stickers at Wal-Mart and just had to have them! The rest of the paper is all from the Basic Grey figgy pudding collection. It is all scraps from making Abby's Advent Calender!
I start a new job on the Monday after Christmas and am very excited about it! Please keep me in your thoughts and prayers!
God Bless You,
Mary