Notice the title? That's what Saturday's are going to be here on my blog! I hope you like it and receive a blessing from it none the less. My first project of scripture is a card using the Bible verse Isaiah 41:13.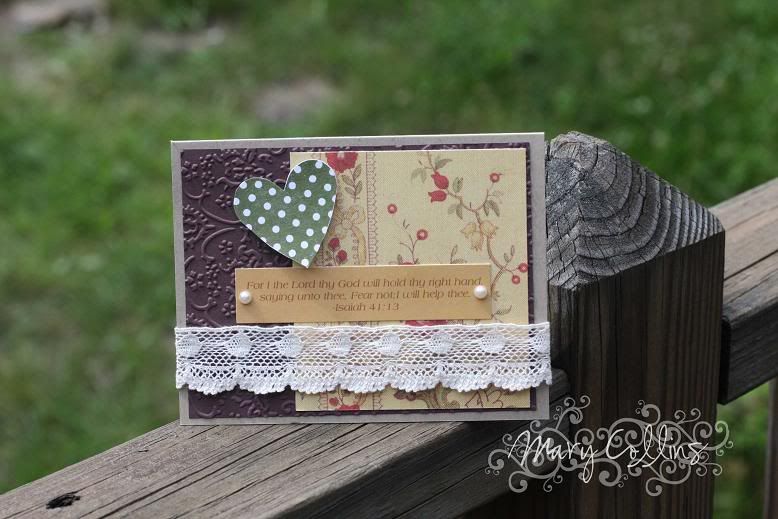 My next project is a frame! I am so tickled with the way it turned out. The papers are My Mind's Eye from the Out and About Collection, with a button, Bazzill flower, and some jute thrown on there for good measure. The verse on this project is Matthew 17:20.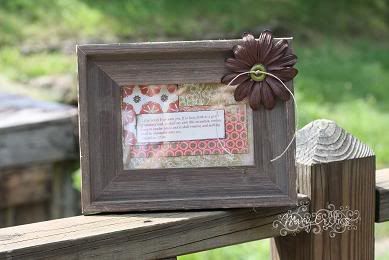 If you are unfamiliar with either of these verses, I encourage you to look them up and use them as part of your Bible study today. Such good messages, just as everything in His word is...
God Bless You,