Fake things bother me...real bad. I guess I should rephrase that and say that fake people bother me...read bad! After I think about it, I suppose these situations bring me closer to the Lord, because I stay in prayer over them. I guess that's the silver lining to the cloud!
Today is Sunday though! Sundays are days to spend at church, with family, and remember to be thankful. I guess Sunday is my mini Thanksgiving every week (although I should remember to be more thankful EVERY day of the week)!
My little card today actually doesn't have a recipient, it is just going in the stash for use at a later time :o) Enjoy!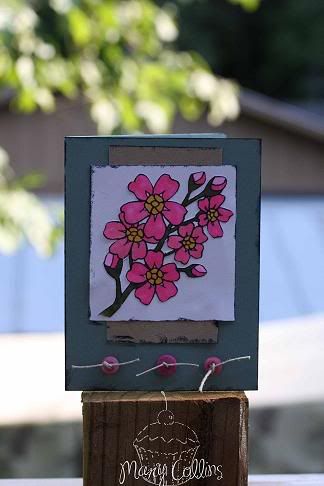 (Sweet 'n Sassy Stamp, PTI cardstock, Copic Markers, CTMH ink, jute, buttons)
God Bless You,