Hello everyone! I hope that you are having a wonderfully blessed Friday the 13th! No superstition here, could it be a bad day when you are playing along with
Unity
and Christian Paper Crafts? This month
Unity Stamps
is our awesome sponsor over at Christian Paper Crafts and I am so delighted that you are joining us on our very first blog hop!
Please remember to check back here at my blog (as well as the rest of the design team), over at
SCS
on the
Unity Board
, and of course at Christian Paper Crafts throughout the month for many, many more ideas with these wonderful sets!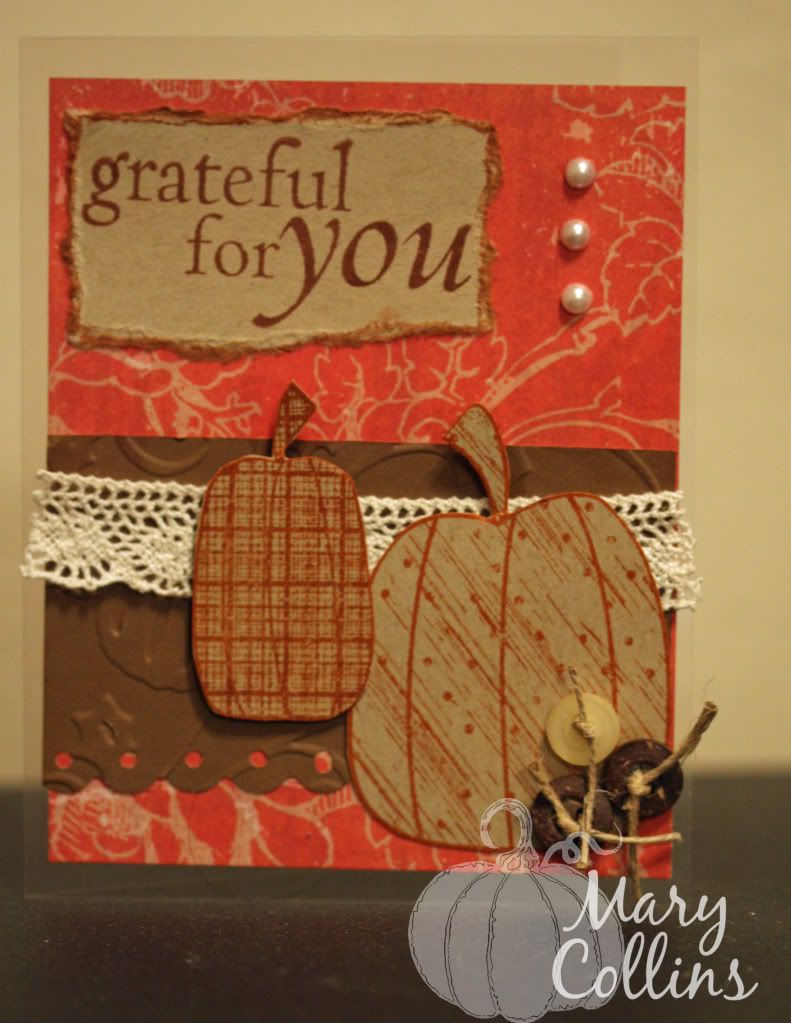 This card was made with various "scraps" of paper I had lying around, and of course the
Simple Blessings
stamp set! This is quickly becoming of my favorite stamps sets ever! I love the pumpkins and let me tell you, the size will NOT disappoint you! Well worth the price! I loved adding the little buttons in along with the pearls. I reminded my husband it is because Jesus Loves Me just the way I am - unique!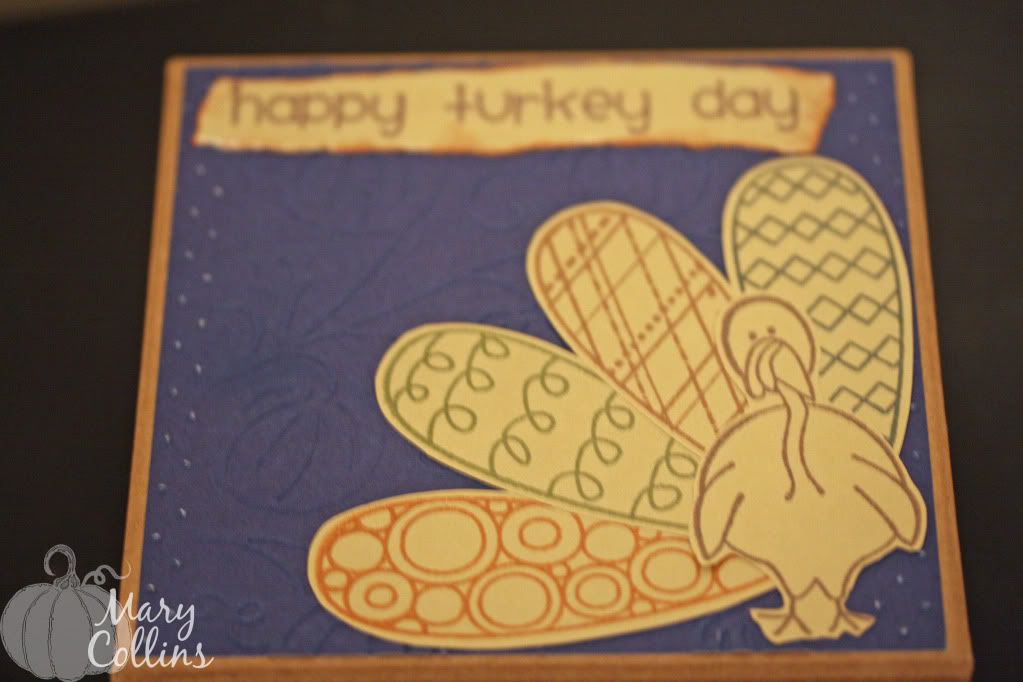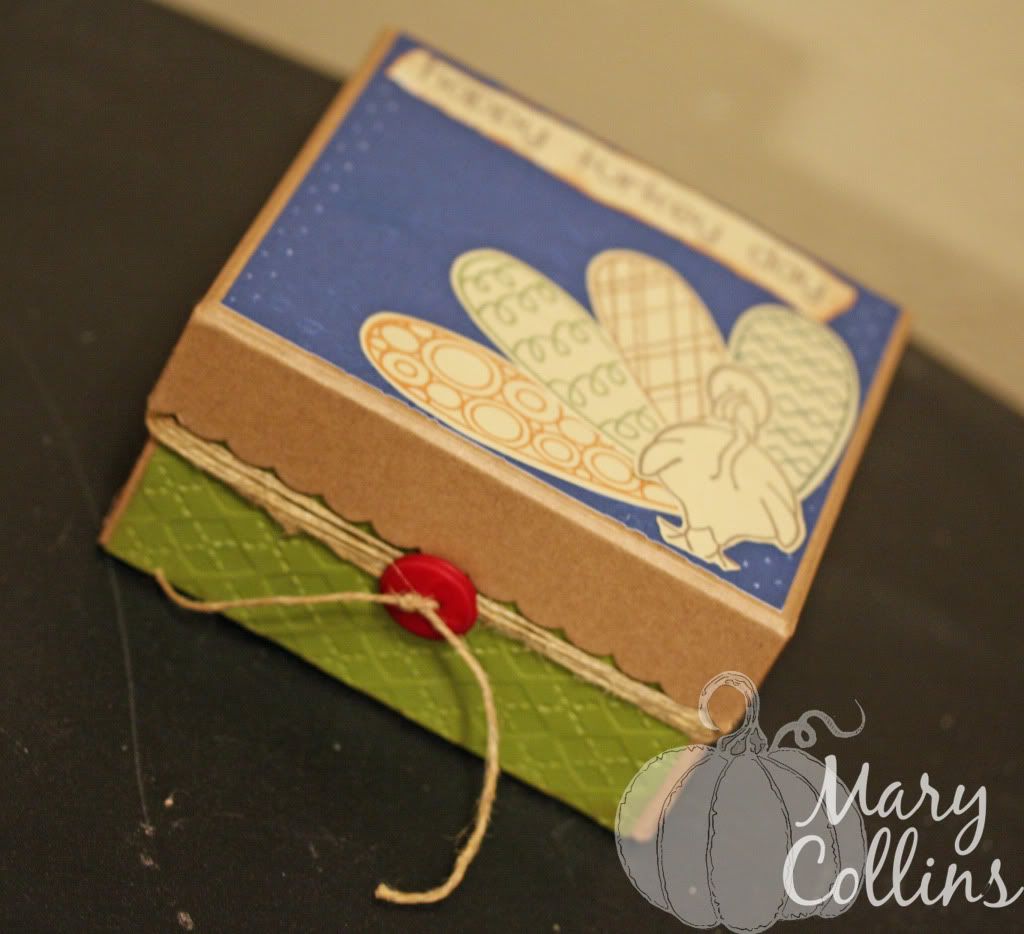 This project used the wonderful
Build a Turkey
Stamp set and it was so much fun to create! What is it? - You might be asking... Well, it is none other than a conversation starter box for Thanksgiving! On each of the little "Turkey feathers" inside, there is a conversation starter question on the back, such as "Do you read the Bible?" or "Name 5 songs you know the lyrics to?" This could easily be a project that you include the younger members of the family in making and everyone gets to enjoy it! Another idea would be to make a "Blessing Box" for everyone to write what they are thankful for down, place inside, and look at it the next year!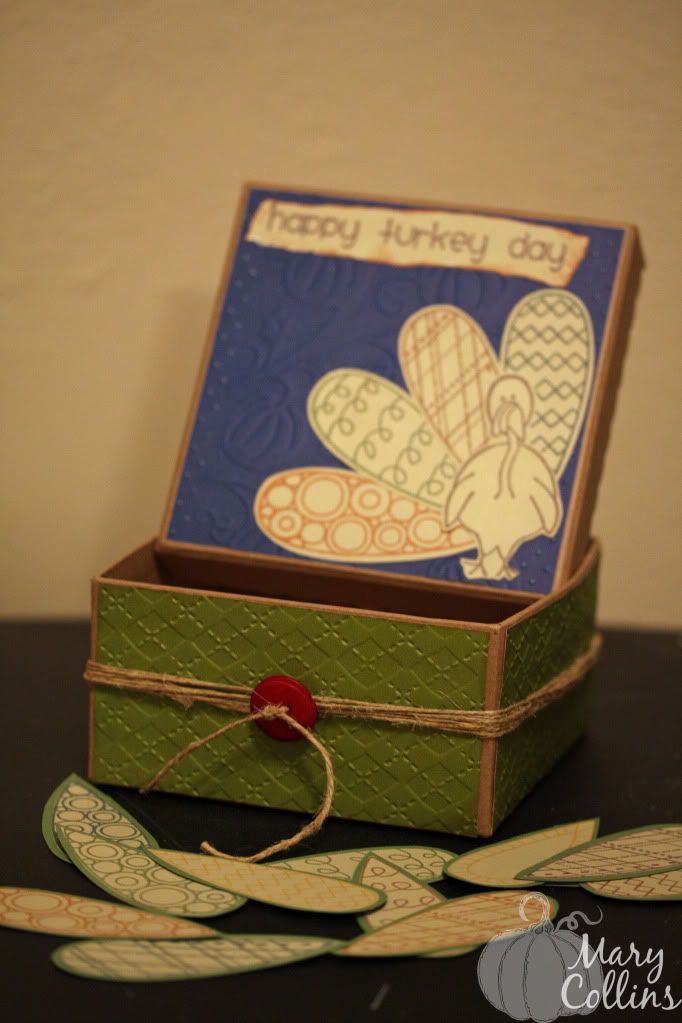 Pin It
Now for the prizes - There are 6 of us participating in the blog hop, so that equals 6 chances to win! There is one catch - each blog must have a minimum of 10 posts before it is eligible to hand out a prize.
Christian Paper Crafts
and
Unity
DT members are not eligible to win and our posts do not count toward the original 10 needed to give a prize! And what might those prizes be, why of course, it is a stamp set from
Unity
! The comments will close at midnight on Sunday and the winners will be announced on Monday morning on the individual blogs!
A very special thank you to Unity Stamp Company and of course to you for stopping by! You have made my day! If you have come to me from
Cindy's
page, then it is time to hop on over to
Natalie
at
Delightful Details
. If not, please click over to
Cindy's
page and check out her wonderful creations!
Here is the official hop order:
God Bless You,